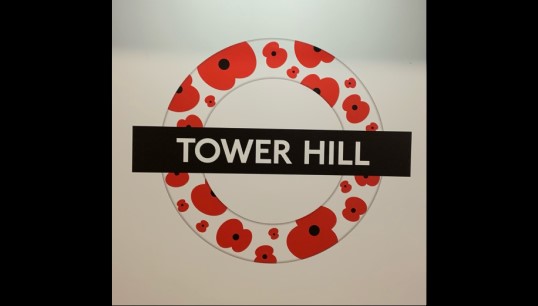 It may be of interest to know that Transport for London (TfL) has, for the first time, added Tower Hill Underground Station to the list of those where poppy roundels replace the standard platform logo for the Remembrance Day period.
Primarily, stations are chosen for housing war memorials or having suffered damage in the Second World War. In Tower Hill's case, it is in tribute to those commemorated on the Merchant Navy Memorial opposite the station. The 36,000 names borne by the Memorial is a greater total than that of any other Commonwealth War Graves Commission (CWGC) memorial in the UK.
TfL's announcement [on 9 November] confirmed the station's inclusion. It follows my June request for such recognition to the TfL Commissioner, Andy Byford.
Roger Hoefling