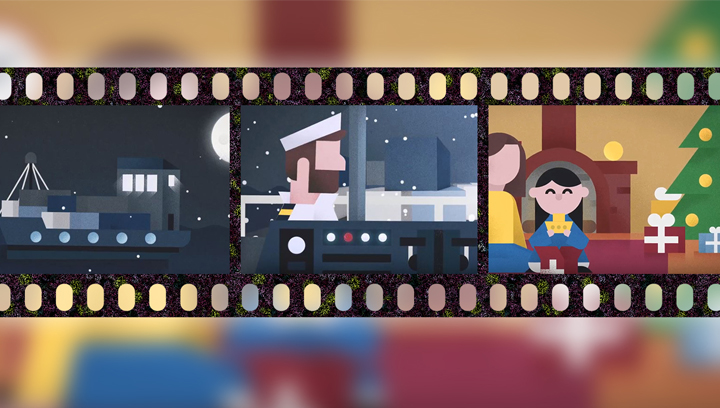 To highlight the vital contribution of maritime professionals to the festive period, Nautilus has produced a special Christmas animation supporting its chosen charity and delivering some festive facts on the seasonable role of shipping.
The Union draws on research from its branches in the UK, Netherlands and Switzerland to show how ingredients in traditional Christmas dinners have travelled up to 90,149 miles before reaching supermarket shelves.
Nautilus has also produced a maritime Christmas video for 2018 to support the Tall Ships Youth Trust's new flagship appeal. The animated video traces the journey of a typical present by sea.
Nautilus general secretary Mark Dickinson commented: 'As an island nation, we rely on shipping and seafarers to bring us our essential goods, making up 95% of imports and 75% of exports. Whilst we consider the traditional Christmas dinner as a quintessentially British invention, it is in fact far more exotic, and reliant on seafarers, than most people would expect.
'However, many of the maritime professionals who have helped put food on tables and presents under trees across the country this Christmas will be serving at sea without the opportunity to enjoy the day at home with their loved ones.
'We hope the wider public will consider the distance travelled by goods, not just at Christmas, but all year round, and the pivotal role seafarers play in maintaining our status as a dominant maritime nation,' he added. 'Whilst we open our presents and tuck into our turkey, I hope we can spare a thought for those who have helped make it all possible.'
Seafarer numbers nationally have fallen from more than 66,000 in the 1970s to just over 23,000 today. Find out how Nautilus is campaigning to protect British seafarers with its 10-point Charter for Jobs.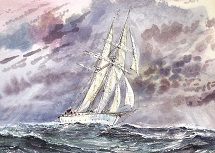 Tall ships flagship appeal
Nautilus is supporting the Tall Ships Youth Trust new flagship appeal - which was launched at St James's Palace in 2018 at an event hosted by the charity's patron The Duke of York.
The appeal aims to raise funds for the purchase of a new flagship vessel - akin to the Schooners, which will double the Trust's voyage training capacity.
As the UK's oldest and largest sail training charity, it is estimated that, in total, the Trust has helped 117,000 beneficiaries and sailed more than 2 million nautical miles, enough to go around the world nearly one hundred times. Its current fleet includes four Challenger yachts, a catamaran and a ketch which all provide a safe, physically and mentally challenging setting for people of all ages and abilities.
for more information on the Tall Ships Youth Trust and to find out how to get involved as a donor or fundraiser, please follow the Get involved or donate links below.
donations to the appeal can also be sent to the Tall Ships Youth Trust, 2a The Hard, Portsmouth PO1 3PT or text TSYT01 £5 to 70070 (the donation will be added to your phone bill).
Get involved or donate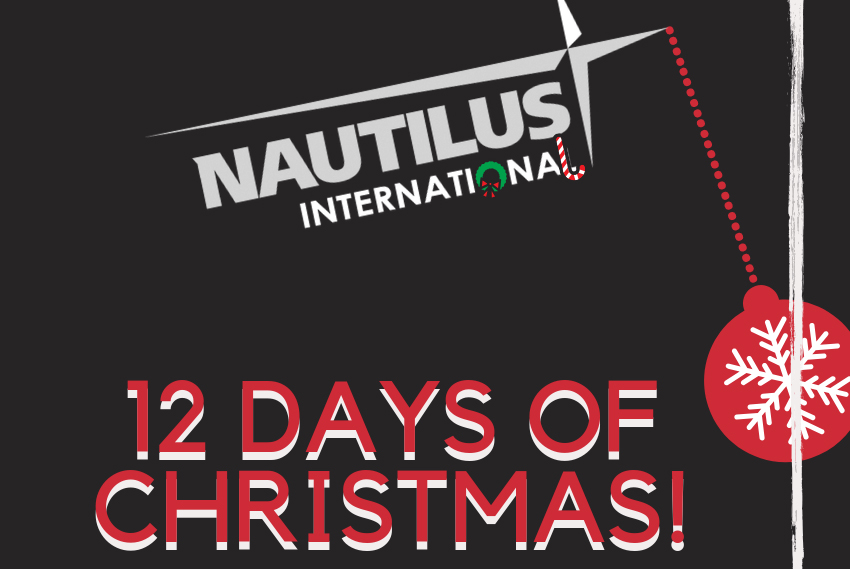 Festive food facts
In the run up to the big day, Nautilus International has looked at a dozen of the feast's most popular ingredients and where they are imported from. From main courses, nibbles, puddings, drinks and decorations - the findings show just how far everything we need for the festivities has travelled:
roast chestnuts travel up to 1,100 miles
cranberry sauce originate from America, with Wisconsin topping the chart for states exporting the most berries - 3,901 miles to your plate
pigs in blankets – the Danes are the UK's biggest supplier of pork, travelling up to 746 miles to reach us
Christmas pudding – staple ingredients such as spices from Sri Lanka, raisins from California and mixed fruit from Turkey travel a combined 12,926 miles
bread sauce – flour from Canada and nutmeg from Indonesia sees this simple dish travel up to 10,837 miles
turkey – most of the UK's imported turkeys come from Poland, Italy and the Netherlands, covering up to 1,015 miles
prawns – classic Christmas prawns come from Honduras and they've travelled up to 5,342 miles
mulled wine – with ginger from India, cinnamon from Sri Lanka, orange peel from Spain, allspice from Mexico and cloves from Indonesia, this traditional tipple remains one of the most exotic on our tables, travelling up to 31,176 miles
almonds – coming from America, the state producing the most almonds is California, traveling up to 7,525 miles to get here
Christmas cracker – most of the UK's come from China, as far as 10,531 miles away
bucks fizz – with oranges from Spain and champagne from France, this festive tipple can clock up as many as 1,050 miles
rum – spiced rum travels up to 4,000 miles to reach us from Puerto Rico
Total miles covered – 90,149!
---
Tags