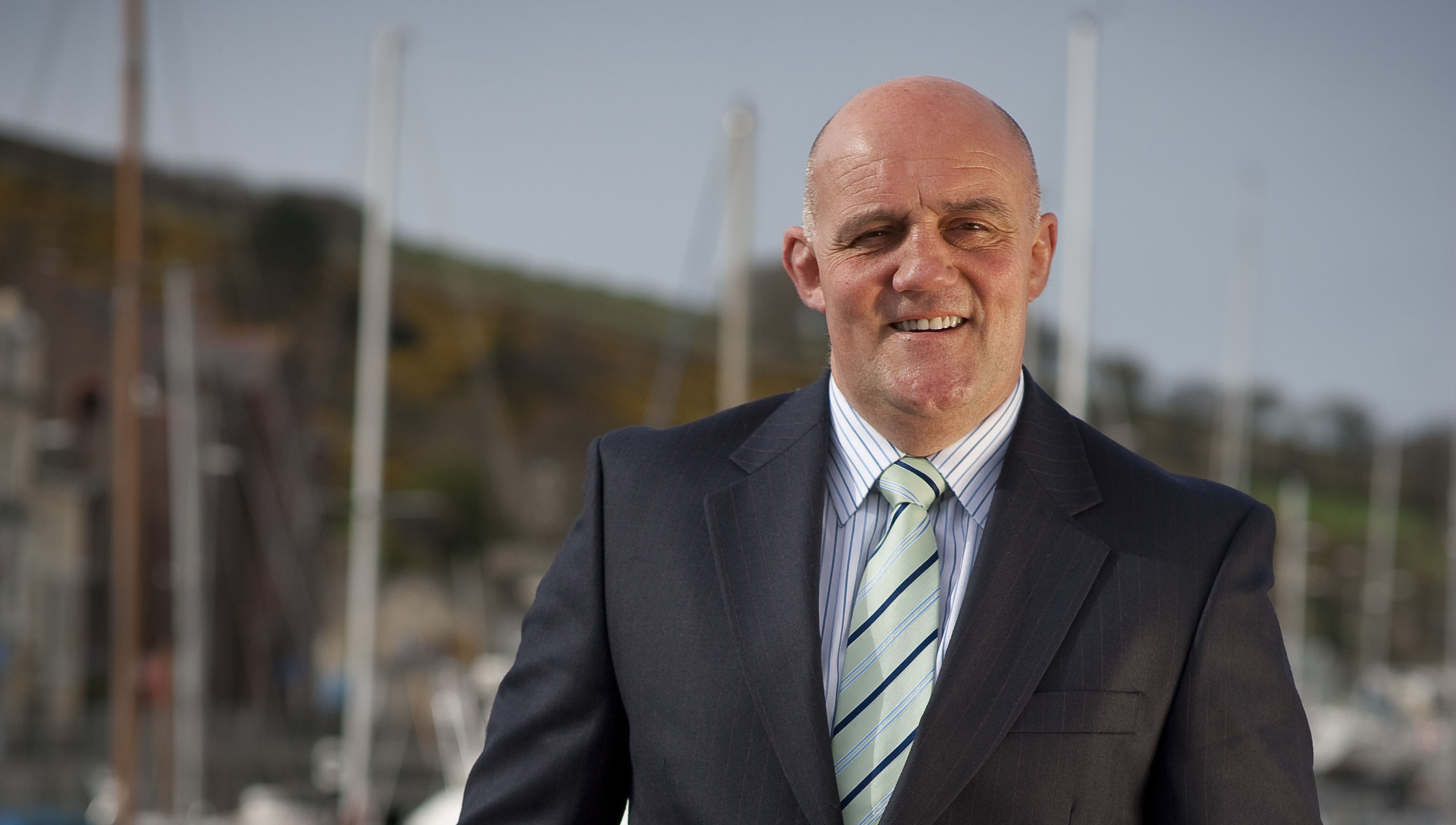 Former engineer officer Dick Welsh is well known in the industry as the head of the Isle of Man Ship Registry. Now embarking on retirement, he looks back with pride at his two-and-a-half decades with the Red Ensign Group flag
At the end of 1994, I joined a very small team at the Isle of Man Marine Administration as a surveyor. The fleet was less than 150 ships with NW European (mainly UK) operators, and a total tonnage which was barely noticeable in world terms. Having come from the busy world of Lloyd's Register in the early days of Chinese shipbuilding, this was a dream job which landed me back in the Isle of Man.
Being able to make a difference right from day one is very empowering, and this is something that I have been keen to instil in every new team member. We now have an outstanding team of professionals who all go the extra mile to make the Ship Registry a special place to work, providing the very best in service to our clients. We serve a client base which is now truly global, attracted by our client-focused approach and high regulatory standards. It is this combination which has earned us our reputation as a leading ship register.
Taking over as director in 2006 was a fantastic opportunity for me. I could see where we could take the register, and had the full backing of the team and government to take us to the next level.
At the heart of those changes was to develop a digital operating system which would be at the heart of everything we do. I wanted it to have a personality, and lo and behold MAVIS (Marine Administration Vessel Information System) was born. She is still the single most important element in the Ship Registry, controlling the workflow, management information and reporting, as well as providing perfect consistency and one single point of entry for all ship's data. She eradicated all errors and has made massive efficiency gains across the organisation. All hail MAVIS!
People ask what I am most proud of. It is always to have played my part in the Ship Registry's constant striving for improvement and new ways of working. Change is something we excel at. The team here not only manage and embrace change, but seek it out by suggesting improvements at all levels.
Looking back over my time here, the relationship with clients and the wider maritime 'family' has always been the most enjoyable part of the role, and the part I will probably miss the most. Pictures of me with glass in hand talking to groups at events around the world are not uncommon. Party animal or skilful networker? You decide. But as we know, this industry is all about relationships, and I will always believe that the evenings and the lunches are equally as important as the boardrooms, but much more entertaining.
Being able to make a difference right from day one is very empowering, and this is something that I have been keen to instil in every new team member
What will I do now? I will definitely buy a boat. And I will maintain it, paint it and polish it; but this time I may even get to use it.
So as I retire, and before I pick up my pipe and slippers, I can reflect on something of which I am immensely proud. One of the world's best registers, run by a fantastic team of people, with a client portfolio which speaks for itself. I was fortunate enough to recruit my successor and I am happy to say that I now leave the register in the capable hands of Cameron Mitchell.
To all those who have been with me on this journey, be they clients or colleagues, I can only say a huge thank you – it's been a blast.
---
Tags