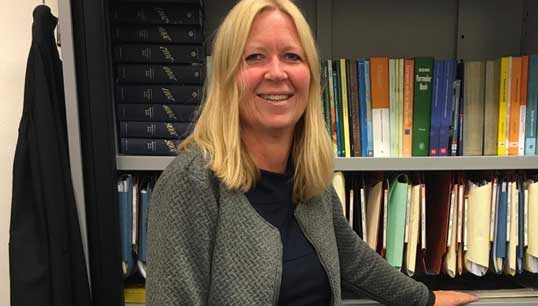 Nautilus lawyer Mieke den Hollander gives some insights into her advocacy role
In my work as a Nautilus lawyer I handle a lot of individual cases: it is satisfying to be able to help our members in difficult periods of their working life. In recent times there are a couple of cases I would like to discuss where meeting in person really made a difference.
In the first case, our member was off work for a long time due to illness and the employer did not want to reinstate him as a captain. Since our member wished to return as a captain this led to tension in the working relationship. After a long period of reintegration at the office and several discussions about the role of our member, I arranged a meeting with the employer. It was good to talk in person, and after a long discussion we succeeded in creating a reintegration plan that was acceptable to all.
Our member made his first trip as a supernumerary and was very happy to be onboard again after such a long time. He will sail as supernumerary for another five weeks and then return as a captain.
In the second case, our member is only a few years from his pension and has trouble keeping up with digital developments, something I've noticed lately with more of our members. The employer suggested an end to the employment contract with good financial compensation, but our member wanted to keep his job, which meant the member had to follow a difficult improvement plan.
After many discussions we suggested a meeting at the office of the employer. This meeting in person also led to a solution that was acceptable to both parties.
Our member will sail at a lower rank where he can apply his skills in full but has less to do with all the digital administration. It was agreed that he would keep the salary of his former, higher rank. Our member is more relaxed and will be able to work with pleasure until his retirement.
---
Tags