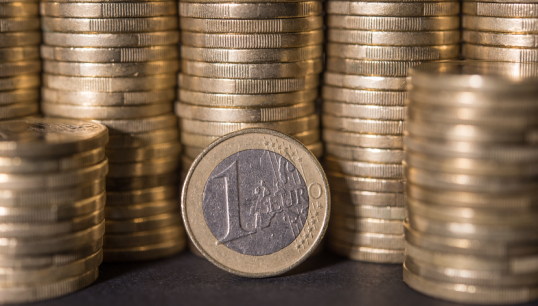 Linde de Visser reports on the latest round of collective bargaining agreement negotiations between Nautilus's Netherlands branch, VWH and Spliethoff Group
In the summer of 2022, we began negotiating the new 2023 collective bargaining agreements (CBAs) for the Dutch Merchant Navy sector (VWH) and for shipping company Spliethoff.
Our members play their part
As always, a new CBA starts with our members.
Over the past few years, we have built up a large network of lay reps among merchant shipping members and at Spliethoff. They communicate with each other and with the Nautilus negotiators almost continuously via WhatsApp groups and online consultations. Their input helps to form the basis for CBA negotiations.
In June we also held two online members' meetings to find out what their top priorities were. A major topic for both CBAs in these challenging times was pay and purchasing power.
For the Spliethoff CBA, Nautilus members provided additional subjects for discussion. These included a profit-sharing scheme, given companies' huge profits in recent times.
On top of this, members wanted a reduction in the regular sailing period, down to three months for all ranks. Another pressing issue was an increase in the allowance for special work on big lift vessels, similar to what was achieved last year for lashing work on Spliethoff ships.
Across merchant shipping and at Spliethoff, profits were sky-high at some companies in 2021 and this year freight rates are very high. Our members believe that there is no reason at all that companies cannot offer an inflation-matching pay offer. Nautilus also planned to push for better personnel policy to improve the wellbeing of seafarers.
Automatic price compensation
APC (automatic price compensation) has now been agreed as the top CBA demand by FNV and Nautilus. Nautilus members would like pay rises that at least match the rate of inflation, now and in the future.
The first round of negotiations took place on 8 September, with follow-up rounds on 22 September and 13 October. At the time this Telegraph issue is going to press, there is still a large difference in opinion between Nautilus and the shipowners regarding the pay increase for 2023
The shipowners agree with us that something needs to be done regarding inflation. However, they are categorically against APC. They have made a below-inflation wage offer, which includes one-off benefits, whereas our members want a structural wage increase because otherwise their purchasing power will decrease as soon as the CBA expires. Our negotiations continue, and together with our lay reps – some of whom join us at the negotiating table – we will do our best to get a positive result for our members.
---
Tags