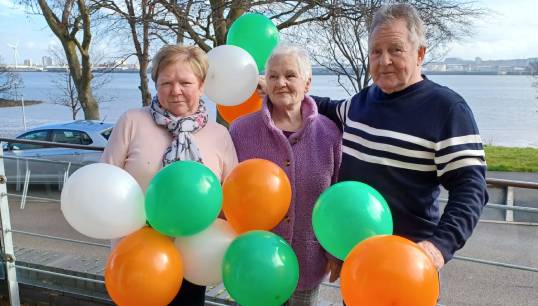 Residents have always been at the heart of events at Nautilus Mariners' Park, but closer ties on activities were forged through cooperation and togetherness during the pandemic.
In fact, it was Covid-19 that created this 'new normal', which has continued after restrictions lifted.
Head of hotel services Nicola Burns explains: 'During the pandemic, UK government guidelines did not allow staff to work in different care settings and across different locations around the site. So residents began organising their own activities, and have continued to do a magnificent job of it ever since.'
Currently resident volunteers and activities staff meet monthly to plan the activities they would like based on feedback from other Park residents, and the co-ordinators offer support where needed. Activities are wide-ranging and inclusive, including singers' performances, race nights, dining events, a book club, regular bingo dates and coach holidays. Care Home residents have now also enjoyed a welcome return to similar activities, and for those who want it there are weekly visits from a pastor for communion and other spiritual needs.
Recently, residents agreed that they want to be part of the history of the King's Coronation. They will be taking part in a UK-wide community project planned for Friday 5 May – the Coronation Big Lunch – by having a picnic in the Park.
'As the point of the project is to get communities closer, and we have lots of new residents [independently living] on the Park and in the Care Home, we thought it would be a good way for everyone to get to know their neighbour', said Ms Burns.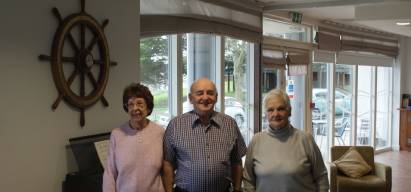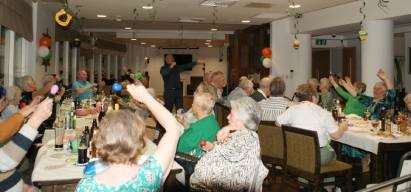 Event planning
Mariners' Park Estate, which is run by the Nautilus Welfare Fund charity, has two activities coordinators. The first is Roger Cliffe-Thompson, who is employed by Age UK Wirral as a mens' health and social activities coordinator based at the Park. The post is funded by The Seafarers' Charity and aims to promote wellbeing activities for seafarers.
In November 2022 Jean McClennan was promoted from a health care assistant role to become a new full-time activities co-ordinator. From March 2023 she will spend five hours per week facilitating activities for those living independently on the Estate and the rest of her time with the residents in the care home.
Some Mariners' Park residents have also taken on specific voluntary roles in liaison with staff co-ordinators. A couple of residents lead food activities and have completed online food hygiene and COSHH training. Other volunteers run the regular weekly events such as the Book Club, coffee afternoons and race nights.
---
Tags