Industrial
Seafarers are living longer, but what does it mean for their later years?
1 December 2018

Most children born in rich countries today can expect to live for more than 100 years. What does this mean for today's maritime cadets, asks JEMIMA FITZMORRIS of pension provider Ensign…
A fascinating book, The 100 Year Life – Living and Working in an Age of Longevity, came out last year. It tells us that the majority of children born in the UK today can expect to become centenarians and many will be working well into their 70s and 80s.
The authors, Lynda Gratton and Andrew Scott, explain how the concept of a three-stage life – study-work-retire – is a thing of the past. Instead, we should embrace the idea of a multi-stage life, with career breaks, re-training and phased retirement becoming the norm.
In the maritime industry, the concept of staying at sea all your working life is already being rejected by young entrants. Research into maritime 'career mapping' shows that less than a quarter of new seafarers intend to remain at sea until retirement, and more than a third anticipate coming ashore within 15 years of starting out. This is a transient workforce, often seasonal, and a life at sea – with all the difficulties that may bring – means that career changes and re-training for careers ashore are becoming the norm.
And when it comes to retirement choices, it's worth noting that even in this tough industry, with life expectancy figures traditionally lower than the national average, we have seen big increases as a result of improvements in working conditions and healthier lifestyles.
The UK's shipping industry is a very important growth sector which is predicted to double by 2030. It contributes around £40bnn to the UK economy, supports nearly a million employees and is responsible for moving 95% of the UK's global trade. The industry is keen to promote careers for young men and women, and has been successful in recruiting 17- and 18-year-olds into seafaring roles and apprenticeships. This year the government announced an increase in funding for the SMarT fund from £15m to £30m, with the introduction of a new SMarT Plus option aimed at increasing cadet intakes from 750 to 1,200 a year.
But what does the predicted increase in longevity mean for those starting out in their maritime career today? What choices will they need to make to adapt to this longer life? And financially how will they be able to support themselves and their families living to 100?
With a proposal for the minimum age for UK pensions auto-enrolment to reduce to 18, for many the 'traditional' retirement may be 50 or even 60 years off. It's unlikely to be on the agenda for an 18-year-old cadet, but it absolutely should be if that young person expects a decent standard of living throughout their life.
An International Longevity Centre report says that some 20% of earnings need to be saved each year to achieve the same income in retirement that current retirees receive. We know that average contribution rates in today's pension schemes are nowhere near this level, and engagement with pensions is low.
How do we educate our young cadets to save for their multi-stage life ahead of them? Should SMarT funding only be allowed if it supports investment into a cadet's future retirement savings?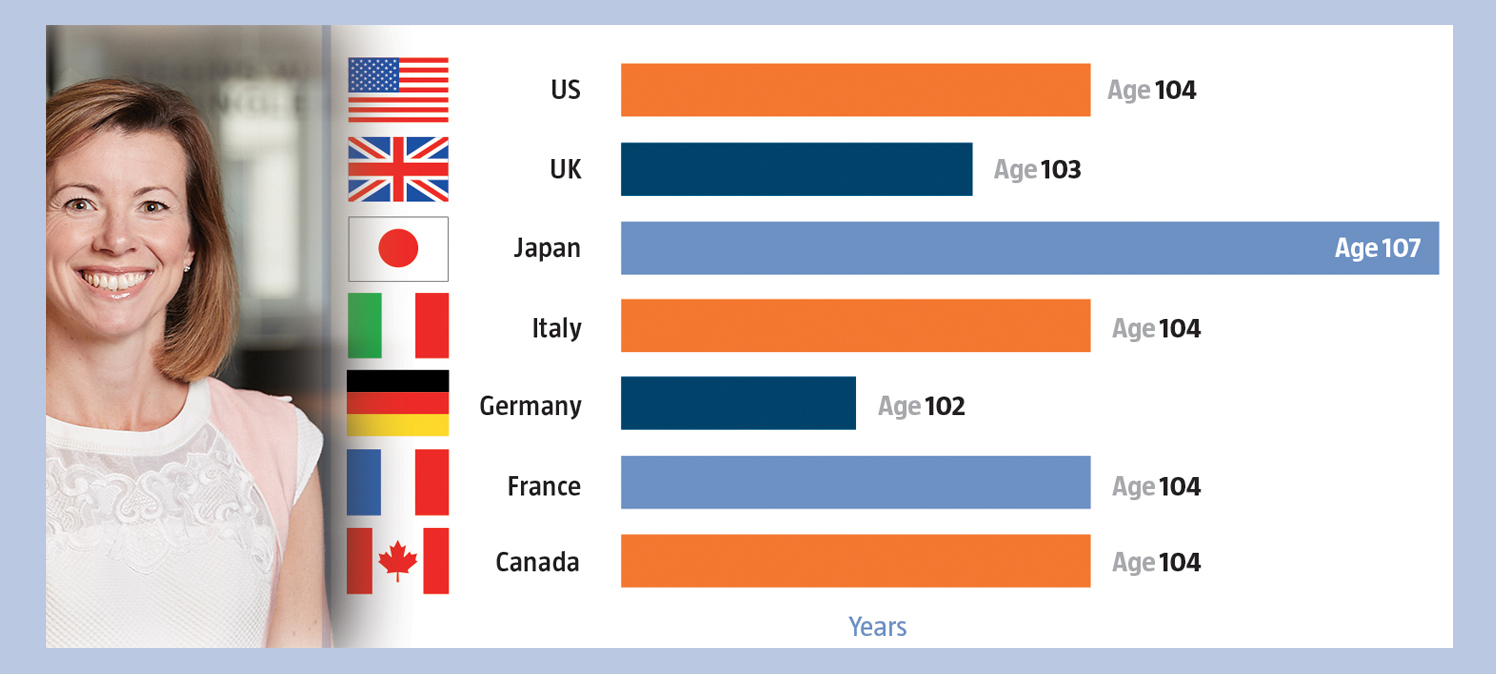 All of this can result in people being lulled into a false sense of security. They don't know it, but with forecasts of low investment returns and interest rates, and sluggish economic and wage growth, young people today are facing monumental savings challenges to ensure a decent retirement income.
So how do we educate our young cadets to save for their multi-stage life ahead of them? Should schools extol the virtues of compound interest in maths lessons? Should SMarT funding only be allowed if it supports investment into a cadet's future retirement savings?
The financial backing for recruitment into our maritime sector is commendable. However, once we have these youngsters on board, who is looking after them throughout their life? Who should be responsible for ensuring they are saving in adequate amounts and giving them the life skills necessary to take responsibility for their career and post work life? Their employers, the government, or the pension providers?
In 2015 Ensign was launched – a bespoke Master Trust set up exclusively by the maritime industry, for the maritime industry. The Plan is portable, allowing members to move from job to job, or career-to-career, whilst taking their savings with them and its flexible retirement options allow for phased retirement through income drawdown. Some of the lowest member charges around also mean that more of the member and employer contributions are invested; these low charges can make a big difference to the size of retirement pots over the lifetime of the Plan (compound interest, of course).
But this maritime pension scheme can only succeed if the employers in the industry are prepared to support it. Even if they wanted to, cadets or employees cannot join the scheme without their employers being a member.
Good pension provision in the maritime sector should be an essential part of an employee's benefit package. With more 'basic' needs such as connectivity at sea and better working conditions on the whole being improved or met across the sector, good pension provision should become a differentiator, helping to attract and retain the best employees the world has to offer. 96% of maritime employees interviewed in Ensign's research study stated 'good pension provision' was an essential factor in choosing their employers. But not all employers understand its significance.
For those cadets joining the industry today, the journey ahead seems a long and exciting one. But if we are truly to support these cadets and all our maritime employees, the sector needs to step up and share ownership of the challenges posed by the '100-year life'.
---
Tags