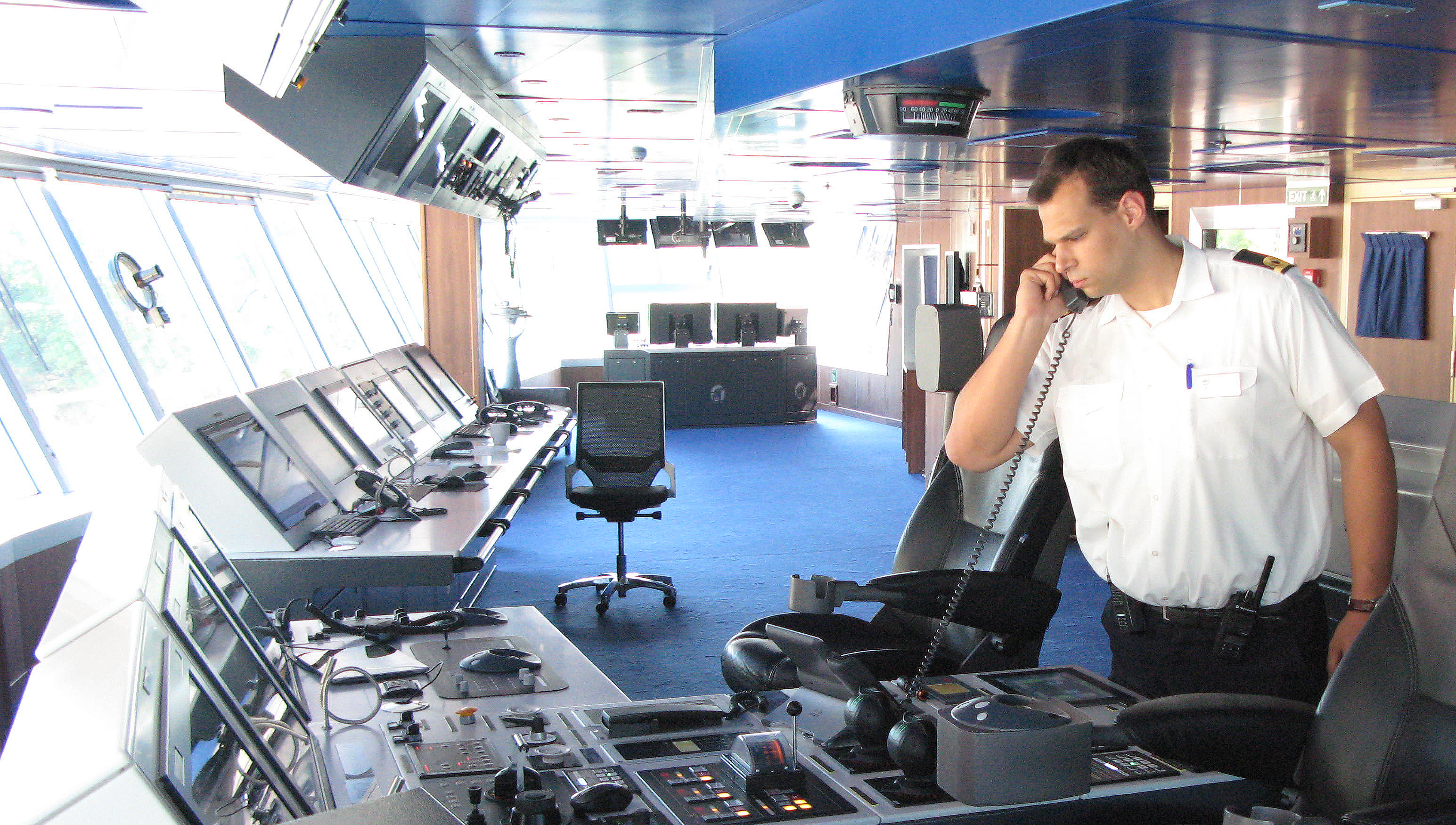 Nautilus believes it is essential that there is a strong and vibrant future for our members in the UK, the Netherlands and Switzerland and for maritime professionals everywhere. As such, our actions will always be in keeping with the principals that good quality employment should be defended and encouraged. Seafarers' jobs are not for sale. Not now, and not in the future
A key industrial objective of the Union is to give the highest priority to the protection of all members' jobs together with their terms and conditions of employment and resist all redundancies, especially those of which are compulsory or where our members are being replaced by cheaper sources of labour – also known as social dumping. We will always seek to ensure that companies offer retraining and redeployment opportunities when redundancies cannot be avoided.
In the current Covid-19 epidemic, our members are being faced with unparallel challenges, both to themselves personally and their employment terms and status.
What started as a major shock to all in the early spring has now transpired into the loss of employment for seafarers. Initially the Union was faced with trying to, where possible, get our members repatriated, followed by discussions on future tour lengths and rotations. This very quickly moved to employers wanting to revisit under collective bargaining amendments to current terms and conditions and has now moved to vessels put into layup and members jobs put at risk.
It is affecting every sector where our members operate from freight/passenger service on ferries, cruise ships, large yachts and now the oil and gas sector, deep sea and coastal as well as shoreside. The effects across both the UK and Netherlands have been sharply felt.
A downturn in the oil and gas industry linked to the oil price crash and a drop in the volume of business, has resulted in companies such as Vroon Offshore, Ocean supply and Borr Drilling entering redundancy consultation with respective unions.
Along with fellow unions in the Offshore Co-ordinating Group (OCG), Nautilus is dismayed at the scale of job losses in the oil sector's supply chain and urges the UK Government to intervene and halt the carnage. Oil and gas exploration and production (E&P) companies in Nautilus's view are treating the highly skilled workforce as a tap that can be turned on and off when needed, which is completely unacceptable. As well as Borr and Archer, KCA Deutag and Valaris are among the other firms known to be considering laying off hundreds of offshore workers as client's scale-back their operations.
The cruise sector was one of the first to be hit from Covid-19, as vessels became stranded in all parts of the world with serious breakouts of the disease on board among passengers and crew. Priority then became the need to get members repatriated, whilst authorities stood firm on closing borders, flights, access to ports, and authority to leave vessels, which made the situation unbearable for those effected and still affected today. The lay-up of vessels followed and in some cases the requirement to make some members redundant.
Those affected are expected to receive an 'at risk of redundancy' letter. Nautilus International will do all possible to ensure that the redundancies are genuine, and that the employer considers all possible means of mitigation and consideration of suitable alternative job opportunities. Furthermore, the Union will ask all employers to consider offering an enhanced voluntary redundancy (VR) scheme across the fleet, as a means of avoiding compulsory redundancies.
Nautilus finds itself heavily engaged within the ferry sector. P&O is reporting that tourist passenger demand has collapsed, placing unprecedented pressure on its finances and freight operations. Subsequently advising of the need to firstly furlough and then make redundant in excess of 1,100 employees. Stena announced that employees would be placed on furlough and redundancies would occur across its operations in the UK and the Republic of Ireland, both onboard and ashore. There were also temporary changes to terms and conditions and rosters. Seatruck is also making changes to members pay and conditions.
Key priorities
Our key priority is job security, unfortunately as a result of covid 19 and despite the Union's best efforts redundancies are occurring within the industry.
Nautilus has developed strategies to minimise the number of redundancies and to ensure proper consultation takes place. The Union also insists on data from employers to show the pools of impacted employees and the selection criteria for redundancy.
Nautilus does not enter into negotiation on compulsory redundancies and is reluctant to discuss voluntary redundancy as we believe seafarers are custodians of those jobs and they should be maintained for the generations of seafarers to follow. The Union position is always to:
Challenge any compulsory redundancies, are they genuine
Insist on a consultation period
Look at options such as early retirement, job share, career break, study leave, retraining
Vacancies in other parts of the company/group/management to be identified
Selection criteria to be fair and transparent
The employer enters into a Union Partnership at Work (PAW) agreement, to cover all Officers remaining at the end of the consultation
As the true scale of the economic damage that Covid-19 has done to global and national economies becomes clear, the Union will remain vigilant to these principals.
Our members' jobs are not for sale. We will be robust in our response, ensure that our members are supported, and redundancies resisted. We will protect the employment of our members wherever possible. In solidarity.
---
Tags