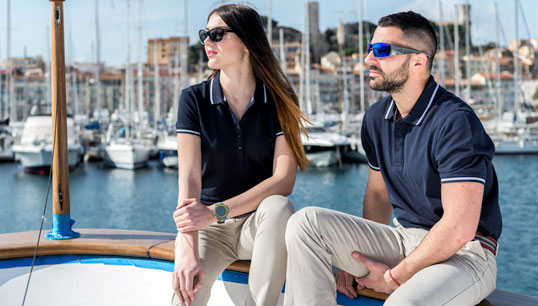 Non-disclosure agreements (NDAs) are common in the yachting industry and are sometimes included as part of contracts to maintain the owner's desire for privacy. Saffiyah Khalique finds out the facts that crew should be aware of before signing one
Non-disclosure agreements (NDAs) or confidentiality clauses can be included as part of a seafarers' employment agreement (SEA), or could be contained in a separate annex, and issued by the yacht owner, management or attorney. They exist as part of the yacht owners' desire to keep their vessel as a place of privacy, as many owners tend to be individuals of high net worth, celebrities and politicians. They are often stated to apply both during and after the period of employment.
Some NDAs are simple, such as crew being prohibited from disclosing the names of the yacht owner, vessel, present or future locations or details of guests onboard. Other more detailed NDAs will specify the precise types of information that the crew member agrees not to make public in any forum or media whatsoever. This information can include the yacht's general arrangement, financial statements, expenditures and other records, owner's assets, any business dealings by the owner or guests that the crew member may learn about and any communications by phone, email or internet by the owner and guests that the crew member may hear whilst onboard.
Disclosure of private information does not have to be deliberate for it to amount to a breach of the NDA, so be careful!
NDAs can also include provisions pertaining to crew members' use of social media. Some agreements will not allow for photography, videos, or audio clips whilst onboard. Disclosure of private information does not have to be deliberate for it to amount to a breach of the NDA, so be careful! Some owners have security teams to monitor the social media of crew, and some ban the use of social media entirely.
NDAs rarely discourage crew signing on, but there are some important things yacht crew must be aware of before signing them. NDAs themselves are contracts and you must be careful to check the following before signing:
Clarify what counts as confidential information and the amount of time this information is to be kept confidential
What information is prohibited from being disclosed
What the consequences are for violating the NDA – this will often be summary dismissal
What is the applicable law and jurisdiction to the NDA – you will need this if you want to take legal advice
Under the Maritime Labour Convention, 2006, you have the right to take advice before signing your SEA, in which the NDA will often be included or appended
If you are unsure about anything, contact the Union or have a lawyer review the NDA and answer any questions you may have
If you are found to be in violation of an NDA, whether this is intentional or not, the consequences are usually a termination of employment. If someone is harmed, the owner could seek financial compensation.
There are some cases in which crew may feel impelled to report something, such as a crime, or make a whistleblowing complaint to an authority, and fear that it may breach the NDA.
It is important for crew to read the fine print of their contract and consider alerting the yacht owner or management before going to the authorities. If you are unsure, it is always best to take advice from your union or check with a lawyer on how to approach these situations.
---
Tags