Welfare
Maritime Charity Column: shaping the future of retirement services at Mariners' Park, by Andrew Jones, Nautilus Welfare Fund head of welfare and care
7 July 2023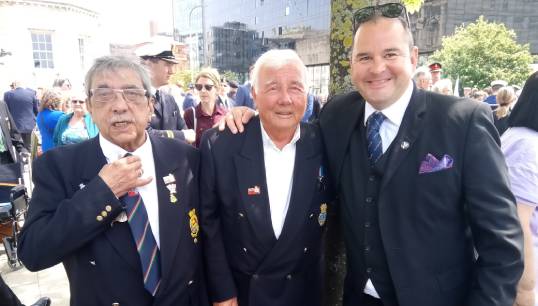 Andrew Jones, the Nautilus Welfare Fund charity's head of welfare and care provides some insights into his first year of working at Mariners' Park Estate in Wallasey, UK
My first year leading the Nautilus welfare cluster in delivering services and benefits to members and beneficiaries has been both exciting and challenging.
Within the Nautilus Mariners' Park estate, I am looking forward to overseeing the new development containing a 27-bedroom apartment block and Nautilus International's head office, which is due to commence shortly onsite now the planning conditions have been signed off by Wirral Metropolitan Borough Council.
It has also been great to see all the hard work by residents and the activities team in organising social events. Some residents have volunteered to run the café within the Trinity House Hub, put on events and even organise (lively!) coach trips to Bognor Regis.
Another part of my work includes collaborating with the Maritime Charities Group and the Northwest Port Welfare Committee, important supporters of the Nautilus Welfare Fund.
A highlight of my Merchant Navy calendar was being invited to – and seeing residents attend – events commemorating the 80th anniversary of the Battle of the Atlantic. This included a reception with the CEO of The Seafarers' Charity Deborah Layde at Liverpool Town Hall in the presence of HRH The Princess Royal.
Once the summer heatwave finally arrived, we turned our attention to organising the annual Mariners' Park highlights: the summer fete and a recruitment open day at Mariners' Park.
Finally, we are keen to hear from seafarers over 55 who have hadover 20 years at sea. If you fit the bill and are thinking of swallowing the anchor, then put your name down on the waiting list for retiring at Mariners' Park!
Fill in the equiry form to find out more on the Nautilus Welfare Fund Contact us page.
The maritime charity column is a regular feature in the Nautilus Telegraph. Submissions are invited from a range of organisations by the Telegraph editor.
---
Tags