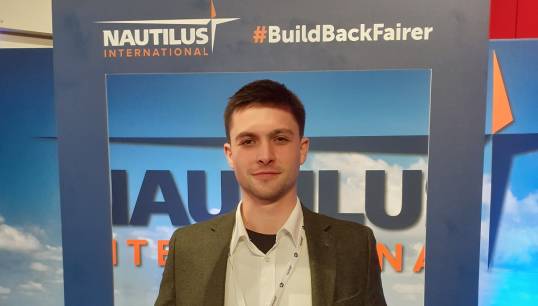 During Heart Unions Week 2023, Nautilus let its members do the talking on why belonging to the Union matters to them.
In a series of videos, Nautilus members explain how, if you're a seafarer, being a member of an international maritime Union is vital for support at work, for a respected voice in the industry at national and international level, professional and technical development and making connections in your career.
The annual week is run by the UK Trades Union Congress (TUC) to celebrate all the benefits, positives and rewards that come from being a union.
Members' video messages
Credit: All videos recorded during Nautilus UK Branch Conference 2023 by CPL
More members on social media
Nautilus members also appeared in special social media cards highlighting what they liked about their Union.
You can read more of these members' stories on their seafaring careers and why Union membership matters in our Meet members section.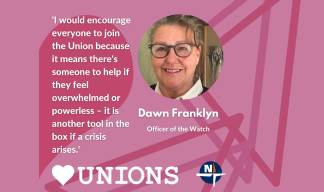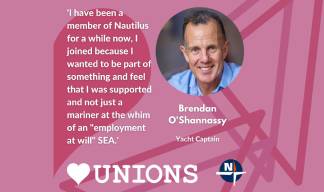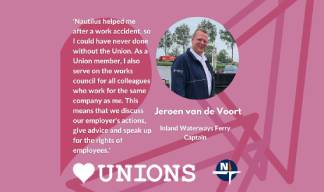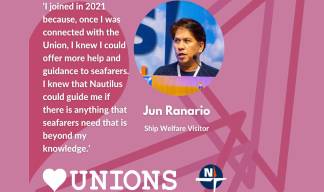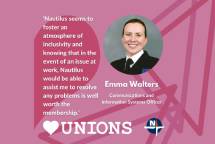 Get involved
Why not use HeartUnions week as your chance to get more involved in our campaigning activities – which cover everything from our Fair Ferries campaign in the wake of the P&O Ferries sacking scandal to keeping the seafarer voice at the forefront of future technology in green shipping and autonomous ships. Let us know if you'd like to get more involved by emailing campaigns@nautilusint.org.
Find out more about our campaigns, and other ways to get involved in the life of your Union, or listen and share our interesting maritime podcasts in our Creating Change section. Download more resources and guides from our Resources section or by logging in to My Nautilus.
Image: Communications and systems officer Emma Walters. Read her story in Meet members
Find out more
Read Emma's story
Catch us on college visits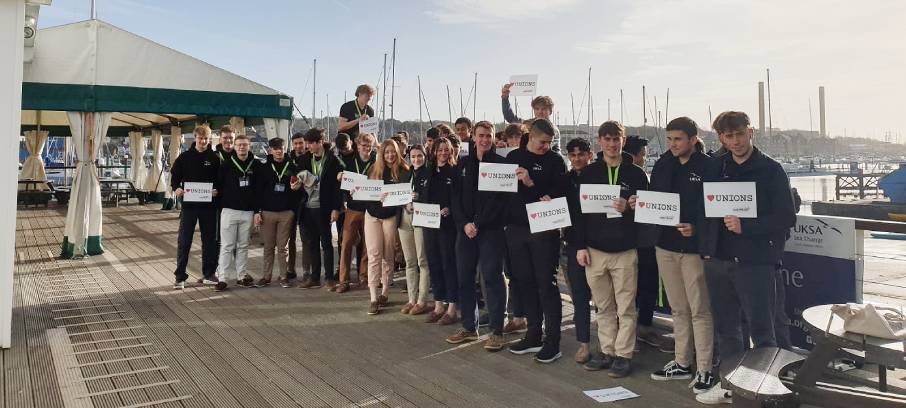 The Union makes regular visits to various UK and Netherlands maritime colleges to introduce itself and its services and talk about how it can help prepare cadets as they progress towards their sea stage of their cadetships and beyond.
Common questions include what trainees should do if they haven't received their contract before they are due to join a vessel; what they should do if they suffer from bullying and harassment and unwanted behaviour on the vessel; how and when to apply for sea service books / discharge books; and queries on the Schengen area.
---
Tags