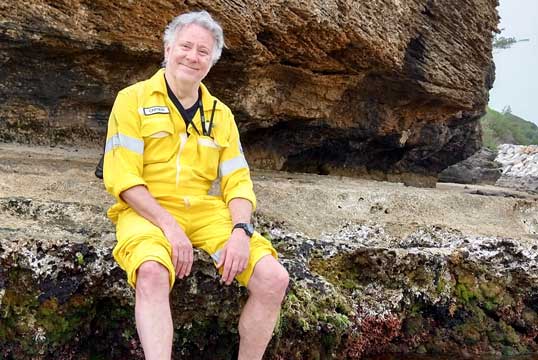 Kees Wiersum explains how, after a lifetime as a member, Nautilus International helped him achieve a comfortable retirement
I've never rallied in The Hague to demand better wages and shorter hours, or highlight workplace abuses. I've never stood with indignant colleagues in front of a factory gate or head office. And I've never downed tools onboard, although I was close once, when Dutch shipowners slashed crew numbers and a cook threatened to leave.
'Just order a load of frozen meals and a microwave,' the shipowner said. The Dutch crew threatened to shut down the entire fleet if that disastrous plan went ahead.
The scheme was promptly withdrawn.
Why I joined
In the years after, there was still dissatisfaction with wages (too low), working conditions (too extreme), overtime pay (too little) and working hours per day (too many). Yet shipowners and Nautilus were always able to agree in the end, and both members and non-members benefitted.
That's one reason I was a member of the Union. As for the other, my 'sea father' had said to me: 'Just do it, you never know…'
Well then. The will of a sea father – an experienced sailor who took in a novice like me – was law.
Retiring earlier?
So for my whole seafaring life I was a member of Nautilus. I paid my dues, sporadically attended Union meetings, and that was that.
But the years passed and retirement hove into sight. When my seafaring career began, I sailed with what I believed to be very old men in their early fifties, eagerly anticipating their retirement.
Well, they did. But for my generation, the retirement age floated in front of us like an elusive lifeline and the workload was getting heavier.
Sixty-seven and a half is now the retirement age, but I wondered if I could do it sooner. What would it cost? Could I continue to live on the same footing with a reduced income? What are my rights? What are my duties? And above all, what are the duties of the shipowner?
'Fortunately, there is Nautilus'
Luckily Nautilus was there. I called with my questions about how to start the retirement process.
Of course, you must arrange a few things yourself, but the whole procedure was satisfactorily supervised by Nautilus. I've retired much too early (according to the policymakers in The Hague), much too late (according to my wife), but exactly on time (according to me). Recommended? definitely!
---
Tags