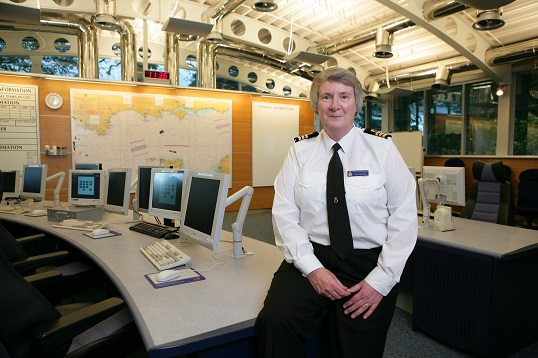 Each year, International Women's Day provides an opportunity to highlight the contribution of female maritime professionals to the shipping industry. And as the 8 March 2022 event approached, maritime historian Dr Jo Stanley met a true pioneer: the UK's first female coastguard
In 1978 an ex-Royal Navy radar plotter in wellies and jeans was pottering round Kirkwall harbour, Orkney. Sue Nelson was waiting for her ex-Navy husband, then a Racal-Decca specialist maintaining the radar for tankers entering Scapa Flow.
Casually she asked a nearby member of Her Majesty's Coastguard (HMCG) if she might be considered a suitable applicant. 'We don't take women,' was the brief reply.
End of? No.
She was handed over to the District Controller in Orkney, an ex-Navy man who was respectful to this member of his clan. He went to his phone. 'I think I've just found our first female coastguard,' she overheard him say.
Yes, the time was right. HMCG actually had a hole awaiting the right shape of peg. Sue was it.
1970s: new laws
The breakthrough had to happen. The 1975 Sex Discrimination Act was bringing a new fairer culture for women seeking non-traditional work. The first women deck cadets were coming through.
Employers either complied or accepted big fines; they were on a losing wicket. The Equal Opportunities Commission was about to win the first maritime test case, challenging P&O management, who had said they couldn't employ a female cinema projectionist, Lucy Wallace.
In the coastguard world, too, it was clear that women were going to have to be let in.
Sue was eminently qualified from her Women's Royal Naval Service (Wren) work at Lossiemouth. Before marriage she'd been managing NATO aircraft flying at low levels and helping HM Coastguard and Royal Navy search and rescue helicopters predict where a drifting object would be located.
She underwent interviews in Aberdeen and London. Many offensive questions were asked. But the panel were impressed, and she was accepted.
In 1979 it wasn't easy. Local and national attitudes included: 'Women can't possibly be qualified to do such work.' When she was about to take the final exams, a couple of men in her class told her: 'If you know what is good for you then you should fail.' She didn't.
The extensive challenges, petty hostility and bullying meant Sue nearly gave up, but she was encouraged to press on by her husband Ian, boss and classmates.
1980s: women rare
In the early 1980s, very few women were seeking such work. The right sort of Merchant Navy women were mainly Marconi operators, like pioneering sparkie Dallas Bradshaw from 1974. But they didn't want low pay or shore jobs. And until 1991 Wrens were forbidden to take seagoing roles, so their experience was limited.
Only in 1988 did a second woman to join the HM Coastguard: Anne Prees.
These women pioneers had to choose their tactics carefully: don't seem uppity; don't be a ladette or bimbo; be ace at fielding banter; and challenge wisely.
However, throughout Sue Nelson's career, respectful senior staff encouraged her to move, gain wider experience of maritime incidents, and proceed up the newly accessible ladder.
1990s: new times
In 1998 the traditional recruiting pool was drying up in the UK, so people could now enter coastguard work even if they were untrained, under 27, or lacking substantial seafaring experience or a search and rescue background.
Women who'd previously been held back began to join Sue. By 2005 nearly a quarter of all coastguards were women: 130 individuals.
Sue moved to Falmouth, then into training and development work and a more international life. Increasingly, she was formally recognised, including with an MBE.
But her favourite accolades are two box files full of emails and cards. Mainly they're from HMCG women thanking her for making their progress possible, because she stuck it out as a female pioneer.
Sue formally retired in 2009, and is proud to have had such a rewarding career: 'I've had the opportunity to pass on not only my knowledge base and experience, but also show women that there is no gender-based reason in HM Coastguard why they cannot achieve their goals.'
Still today, UK Department for Transport monitoring finds few or no women candidates applying. The Wikipedia page doesn't mention diversity. But a summer 2021 poster on Facebook features a woman coastguard. Progress indeed!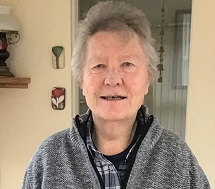 Anne Prees
The UK's second woman coastguard, Anne Prees, had been in the Women's Royal Naval Service from 1957. After she left the Wrens, with very transferable skills and knowledge, in 1983 she became an auxiliary in the operations room at Solent Coastguard station for 18 months.
One officer refused to have a woman in his watch, but at 48 Anne became a regular Coastguard. She was in post from 1988 to 1992, but then left because, as in her air traffic control work in the Royal Navy, she found women's skills were not recognised and their paths were blocked by the culture.
Seeing women's success in HMCG today she declares: 'It's marvellous. I'm so pleased they were able to get there.'
Coastguard countdown
1822: UK Coastguard service begins
1975: Sex Discrimination Act
1979: Sue Nelson is accepted
1988: Anne Prees becomes second woman coastguard.
1998: Non-traditional applicants are allowed
2005: TUC celebrates Sue Nelson as pioneer
2008: Sue Nelson is awarded MBE
2017: Julie-Anne Wood becomes first woman head of maritime operations at Maritime & Coastguard Agency
2020: Claire Hughes breaks through as director of HM Coastguard
---
Tags