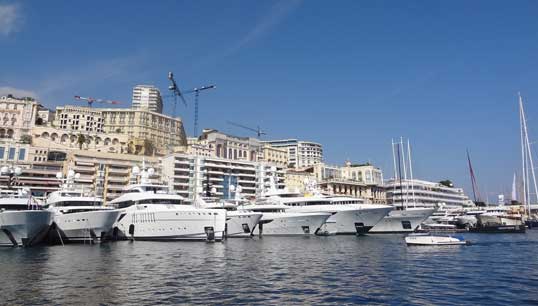 Superyacht training and crew expert Emma Baggett has worked for many years to improve training and support for crew. Rob Coston talks with her about how yacht professionals can thrive in their careers.
1. Find a mentor
Although she never intended to be a mentor, Emma found that her experience – which includes running the first cadetship for superyacht deck officers, developing degree level study for the sector and 12 years at sea as a yachting professional – naturally led into developing and assisting people after they finished training and started their careers. She is a passionate believer that having a mentor can help you negotiate the many obstacles yacht professionals face.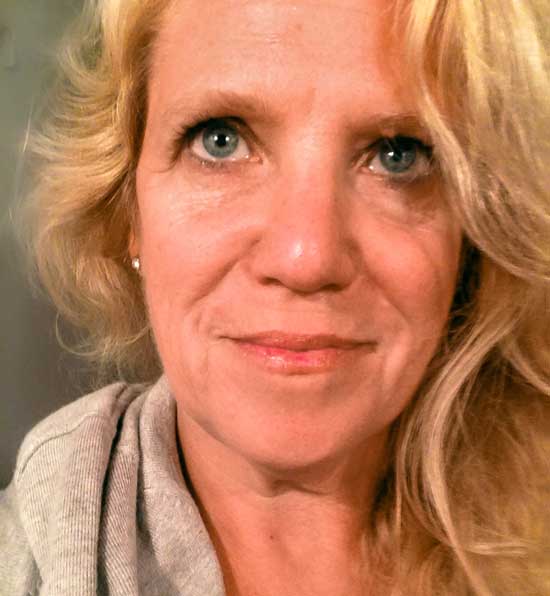 'When you first go out into the industry you are either very apprehensive or you think you're a rock star,' she says. 'Either way you're going to have issues. As a mentor, you sometimes have to rein people in; other times you need to give them the belief they need to make that first job happen.
'As a mentor you answer career-related questions and ethical questions like: "My contract says this and I'm being asked to do something else, is that OK?" or "Should I be asked to do that as it seems morally wrong?"
'There's often two answers to each question: do you want to keep your job or stick to your moral code? It's not simple. A mentor really helps people balance their options. You help them understand which job they should take, or maybe they're burned out and wondering if it is the industry for them, and you help them realise it's not the end of the line and guide them to do training or take some time out.'
Nor, she emphasises, is mentoring just for cadets. 'I used to mentor mainly people new to the industry, but now it's more people in the middle of their career, or at officer or captain level,' she says.
2. Join a union
Emma Baggett is director of The OM, a Nautilus strategic yacht partner, and for Emma there was a powerful reason to sign up for this partnership. A cadet whose programme she managed died in a tragic accident onboard his yacht, resulting in a long, difficult aftermath in which the family received little help or support after the first few days. Having witnessed this, Emma successfully pushed for the cadet's training institution to buy a year of Nautilus membership for all its professional yachting students.
'We drew up an MOU together, creating a great USP – making sure that we not only educated our students whilst they were there but had the integrity to support them with a virtual safety net for a year afterwards as they went into the industry. We also invited Nautilus officials in for regular visits to tell them about their rights as crew and prepare them for the pitfalls they might face,' she says.
'The original case was the most extreme you could come across – it's important to make sure if anyone gets injured there is going to be representation and that people are assisted – but it's also good to have the full range of services and help even with the most minor things.'
3. Keep on learning
Emma says she is very encouraged to see up-and-coming yacht crew – those in their mid-twenties and thirties – 'feel they are on a journey of learning'.
'Yacht crew have to fund their own training, and it involves a huge amount of work. By the time they get their Certificate of Competency (CoC) there's huge relief, and you could forgive people for thinking they don't need to do any more, but this generation is different. They acknowledge that what the MCA gives you is all about safety and professionalism; that's great but it doesn't equip you for all the duties of running a superyacht.
'They're realising that if they do courses over and above what is required, it can help now but also in their future career – if they want to get something on rotation or even go shore-based.'
Recently, Emma has partnered with distance learning provider MLA College to develop and promote BSc and MSc degrees in Sustainable Maritime Operations. The aim is to offer professional development to superyacht crew, building on their maritime experience to enhance their future careers. The courses are flexible, designed to fit in with yacht crew schedules and – uniquely – count Certificates of Competency for entry to the courses.
The OM works directly with crew and the industry to develop innovative strategies to support a sustainable future. Emma Baggett is a mentor with the LEGASEA Programme and a partner of the Life After Yachting platform for crew. Find out more at www.the-om.co.uk
LEGASEA launch
Following a pilot programme, new body LEGASEA has been created to address social impact in yachting. This includes an industry-wide mentorship programme.
Find out more
Help for aspiring chefs
As the one responsible for everything from procurement to plate, superyacht chefs work in a uniquely tricky role – creating dishes for both demanding owners and equally demanding crew.
Selina Stansfield of the Galley Souschef provides a newsletter, social media support and advice for chefs at all levels.
Find out more
Your organisers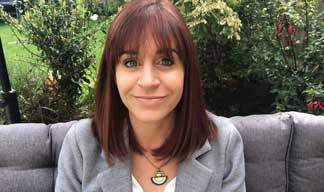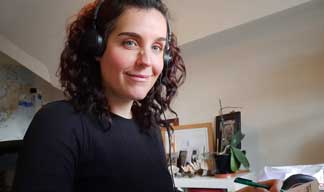 ---
Tags