Equality and diversity
03 December 2020 11:00 - 13:00
Equality and Diversity Forum
Venue: Online meeting. Register now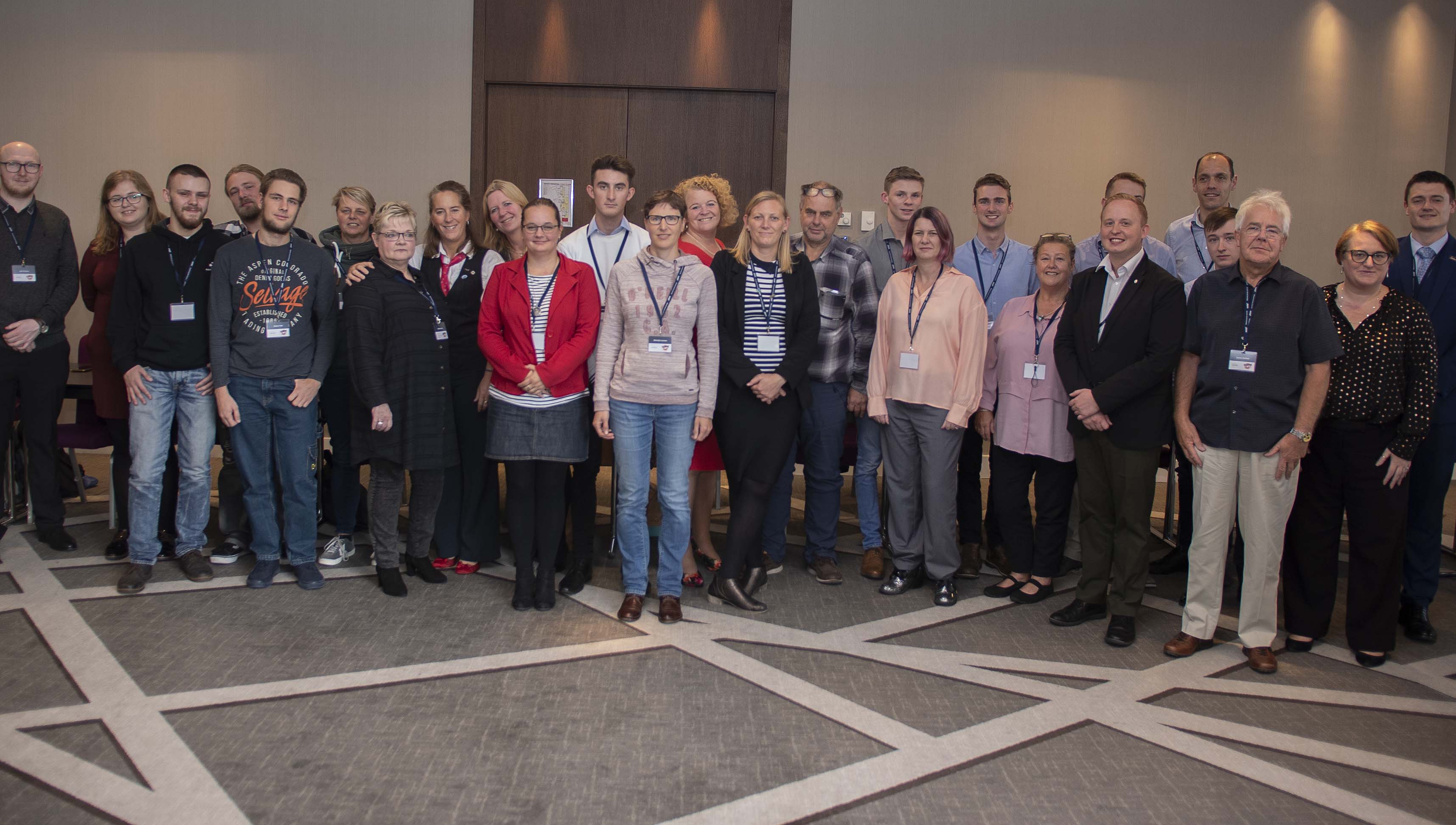 The next Nautilus Equality and Diversity Forum (EDF) meeting will take place online on Thursday, 03 December from 11:00 until 13:00 hrs. It will take place using Microsoft Teams which can be downloaded for free.
The December meeting will focus on the effects of social media both on working at sea and its impact on wider society. There will also be an opportunity to speak about activities taking place in other maritime diversity groups and any work the Union could be doing in this area.
Following the EDF we will also be holding network meetings for young members, female members, LGBT+ members and members from Black, Asian and Minority Ethnic (BAME) backgrounds. Please encourage any interested colleagues to come along.
register now for the meeting. Once you have registered a meeting invite will be sent to you which will allow you to access the online meeting, agenda and minutes of the last meeting.
The EDF forum was launched at the Union's General Meeting in Rotterdam in October 2019, and will act as the overarching umbrella group for the original Women's Forum and Young Maritime Professionals Forum. It will meet twice a year.
Members who have Facebook accounts can however keep in touch online via our social media accounts on Facebook, and LinkedIn. Female members can also join the new Nautilus Women's Group. This Facebook group is for female members of the Union only. Members of the group will be invited to share stories on relevant issues, discuss the growing impetus to encourage more women into maritime industry, network and support each other. The new group is in addition to the Young Maritime Professionals Facebook group which is also for members only.
In the future, the Union may also set up women members' and young maritime professionals' WhatsApp groups. Members can express their interest in joining these chat groups by emailing Debbie Cavaldoro at dcavaldoro@nautilustint.org.
Nautilus remains committed to having a dedicated female organiser available who can deal with any workplace issues or provide advice to members who wish to speak to a female representative. Please contact Rachel Lynch by emailing rlynch@nautilusint.org.
There is also a dedicated young members' organiser available who can deal with any workplace issues or provide advice to members who wish to speak to a younger union representative. Please contact Martyn Gray on mgray@nautilusint.org or you can still use the email address YMP@nautilusint.org.