Summary

Featured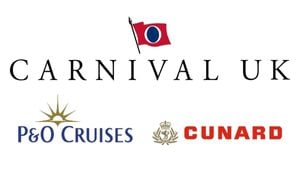 2nd Engineer Officer – Carnival UK:
Due to continued expansion, Carnival UK are currently recruiting 2nd Engineer Offices.
As a market leader in the cruise industry, we operate spectacular ships all over the world. Join us as a 2nd Engineer Officer and you will understand that working at sea is more than just a job. It's a way of life. You will run and maintain the onboard machinery and equipment to keep the ship as safe and efficient as possible, as well as take a leading role in the 24 hour watchkeeping team. Meanwhile, you will visit exciting places, explore new worlds and gain experiences that stay with you for a lifetime.
To apply for 2nd Engineer Officer you will need:
Previous 2nd Engineer cruise ship experience
Engineering Senior OOW Unlimited Certificate of Competency (CoC)
STCW High Voltage Management training certificate
We believe in hiring people with the right attitudes and strengths over their competencies.
In addition to a strong technical background, you will love problem solving, fixing things and being hands on. You will be self-motivated and dependable, and always keen to take on more work whilst helping others. You will be a natural communicator, often asking questions and sharing knowledge, and able to easily adapt your style to suit the situation.
If this sounds like you, we would love to hear from you.
About us
As part of our culture, difference is valued and our people can be themselves. We welcome applications from everyone because inclusivity is at the heart of everything we do. We do not discriminate on the basis of age, disability, gender, race, religion or belief, sexual orientation, marriage & civil partnership and pregnancy & maternity.
Carnival UK is the operating company for P&O Cruises and Cunard and we pride ourselves in providing unforgettable holiday happiness by operating a winning culture to achieve standout success.
Our Cunard ships have been defining sophisticated ocean travel for over 175 years. Our ships are known as The Most Famous Ocean Liners in the World. We continue our legacy with Queen Mary 2, Queen Victoria and Queen Elizabeth. Our flagship, Queen Mary 2, provides the only regularly scheduled transatlantic service between Southampton and New York. In 2024 our 4th Queen, Queen Anne, will join our Cunard fleet.
P&O Cruises have seven ships, including our two LNG fueled ships, Iona and Arvia, which joined our fleet in 2021 and 2022, respectively and are the first cruise LNG cruise ships to be based out of the UK. We offer experiences tailored towards British tastes by combining genuine service, a sense of occasion and attention to detail. We ensure all passengers have the holiday of a lifetime, every time.
Join us on our journey, apply now.
---
Back to jobs