Summary

Featured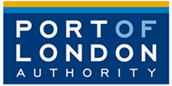 Employer:
Port of London Authority
---
Specialism:
Shore-based
---
Location:
UK
---
Posted:
One month ago
---
Closing date:
24 March 2023
Apply now
Port of London Authority
Chief Harbour Master
The Port of London Authority (PLA) is the custodian of the 95 miles of the tidal Thames, home to the UK's biggest port and busiest and most complex inland waterway. The organisation is responsible for developing the Thames as a leading trading hub, as a UK and global destination and for enhancing the natural environment of the Thames. They hold the river in trust and strive to hand it on in a better condition to future generations. Through the PLA's dedicated workforce, they not only deliver essential services for port and river users, facilitating freight movement, passenger services and recreational use of the river, they also work hard to improve biodiversity and public use of the river, whilst playing a leading role within the UK maritime sector on the decarbonisation and environmental challenges facing all ports and the tidal Thames in particular.
As a self-financing Trust Port, the PLA operates on a fully commercial basis, levying fees on ships and their cargoes, charging pilotage dues, and from works licensing and rents on works on, over and under the river, whilst offering facilities and services on a commercial basis. They seek to drive positive impact, reinvesting profits to support sustainable growth in the Port and river use. Increasingly, the PLA acts as investor and strategic partner to drive through the goals captured in their ambitious Thames 2050 Vision:
Trading Thames: The No. 1 Net Zero UK trading hub
Destination Thames: A place to live, visit, play and enjoy
Natural Thames: Clean air, water and land supporting biodiversity and public use of the river.
The Role
Based at the PLA's main offices and operational control centre in Gravesend, Kent with a requirement to spend time at various locations on the river including the central London office, and providing leadership to a team of over 200 marine professionals and administrative colleagues, the Chief Harbour Master's key accountabilities across the UK's biggest port and busiest inland waterway are to:
Ensure that the PLA operates in a way that fully complies with the legal obligations of a Statutory Port Authority and the requirements of the Port Marine Safety Code.
Direct and oversee the harbour master team to ensure that safety of navigation is maintained throughout the river and that appropriate security and emergency response procedures are in place.
Ensure a safe, reliable and efficient pilotage service, as Competent Harbour Authority, is provided to meet the needs of the PLA's shipping and terminal customers.
Oversee a legally compliant and effective Vessel Traffic Service (VTS) for all vessel movements on the tidal Thames.
Manage all operations cost effectively to ensure the port provides a commercially attractive service for customers.
Essential Skills & Expertise
Class 1 Master Mariner Certificate of Competency or equivalent qualification; or possession of the UK Harbour Masters' Certificate or equivalent from another jurisdiction.
Significant leadership experience in a complex marine environment, with a proven track record in delivering safety focussed operations.
Extensive understanding of commercial port operations and pilotage.
The ability to lead in the event of major incidents, developing response strategies to minimise their impact.
Commercially astute with experience at a senior level in a customer orientated environment - delivering cost effective services and maintaining strong customer relationships.
A track record in leading change effectively, enthusing teams and having the interpersonal skills to win stakeholder support.
Strong analytical skills, including good financial literacy for example in developing business cases.
A good team player who forms mutually supportive relationships within an Executive team.
An effective communicator, including with the media.
The ability to deal with ambiguity and imperfect information whilst making decisions that ensure that the organisation remains legally compliant, safe and commercially attractive.
Desirable
Previous Board experience, either executive or non-executive would be beneficial, though we are also open to first time Board Members.
Up to date knowledge of relevant national and international legislation, including the Port Marine Safety Code affecting port operations.
Established profile within the UK port and marine industry and a significant network of industry contacts.
For the full information pack, including details of how to apply, please visit: www.odgers.com/88157
The closing date for applications is 17.00 on Friday 24 March 2023.
---
Back to jobs