Summary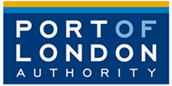 Employer:
Port of London Authority
---
Specialism:
Maritime Sector
---
Location:
UK
---
Posted:
8 months ago
---
Closing date:
12 April 2023
Apply now

Job title: Deputy Harbour Master
Department: Chief Harbour Master's Department
Reporting to: Harbour Master
Grade: 3
Salary: starting at £68,732 per annum
Base: Gravesend or Central London
Closing date: 13 April 2023
Interview date: 17 April 2023

Who we are:
The Port of London Authority is the statutory harbour authority for the tidal Thames and responsible for 95 miles of the River Thames from the Estuary to Teddington Lock in West London. We work to keep river users safe, protect and enhance the environment and promote the use of the river for trade and travel.
The role:
Do you hold an STCW II/2 (Chief Mates Unlimited) Certificate of Competency or equivalent, or a lesser STCW / BML Certificate, with relevant experience? Do you hold an MCA approved UKHMA Harbour Master's Certificate?
We are currently recruiting for a Deputy Harbour Master to join the team. The role will be to support the Harbour Masters in directing and coordinating the provision of a safe, cost effective and efficient service in the Port that meets relevant statutory requirements for safe navigation. When required, the post holder will be required to deputise for the Harbour Masters, and therefore applicants must be sufficiently experienced and confident to carry out Harbour Master duties.
What we are looking for:
The successful candidate will be responsible for the day-to-day management of operations across the Port and therefore, applicants will need to demonstrate that they can lead, motivate and manage effectively, with proven and effective interpersonal skills. Excellent communications skills in all media and an ability to work effectively under pressure are essential to the role.
Benefits package:
• 28 days annual leave
• Medical Cash Plan (Westfield Health)
• Generous pension
• Onsite parking with electric charging
• Access to Occupational Health, Mindfulness, Counselling and Physiotherapy
• Cycle to Work Scheme
• Access to MyGymDiscounts
Click here to view the full job description
For further information or if you would like to have an informal discussion about the position, please contact Adam Layer, Harbour Master on 01474 562 396.
---
Back to jobs