Summary

Featured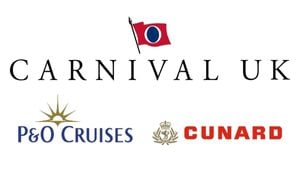 HVAC/Ventilation officer
As a market leader in the cruise industry, we operate spectacular ships all over the world. Join us as a Ventilation Officer and you'll understand that working at sea is more than just a job. It's a way of life. Managing and maintaining the ship's ventilation, main AC water chiller systems and industrial refrigeration and air conditioning system plant to make sure our luxury ships are as safe and efficient as possible, you'll visit different places, explore new worlds and gain experiences that stay with you for a lifetime.
Flexing your ventilation expertise, we'll look to you to ensure defects are responded to quickly, and that work is prioritised and supervised and carried out safely, efficiently and in accordance with all current safety and company regulations. You will be supporting the Electro-Technical department in the maintenance and delivery of the asset management plan to ensure the ship technically meets the needs of the business whilst managing the development of the ventilation team.
Building on your ventilation and refrigeration industry experience, you'll ideally have a relevant Refrigeration Qualification (i.e.) City and Guilds or NVQ3, HND member institutions desirable You will be highly organised and calm under pressure, you'll also need to be comfortable talking to a wide range of people from colleagues to passengers. In a role that is essential to enhancing the quality of life on board, your focus on customer service will be second to none.
If you're a team player with the drive and determination to develop your career with a world-leading ship's company that comprises the prestigious P&O Cruises and Cunard Line brands, join us on our journey.
Key Responsibilities & Duties:
Relevant Refrigeration Qualification (i.e.) City and Guilds or NVQ3 desirable.
Solid proven experience of working within the refrigeration industry desirable
Ventilation/HVAC experience on a cruise ship desirable
Good command of written and spoken English Passed Marlins English test of Proficiency (where applicable)
F-gas Certificated
Valid ENG1 medical certificate or equivalent for the duration of each voyage
About us
As part of our culture, difference is valued and our people can be themselves. We welcome applications from everyone because inclusivity is at the heart of everything we do. We do not discriminate on the basis of age, disability, gender, race, religion or belief, sexual orientation, marriage & civil partnership and pregnancy & maternity.
Carnival UK is the operating company for P&O Cruises and Cunard and we pride ourselves in providing unforgettable holiday happiness by operating a winning culture to achieve standout success.
Our Cunard ships have been defining sophisticated ocean travel for over 175 years. Our ships are known as The Most Famous Ocean Liners in the World. We continue our legacy with Queen Mary 2, Queen Victoria and Queen Elizabeth. Our flagship, Queen Mary 2, provides the only regularly scheduled transatlantic service between Southampton and New York. In 2024 our 4th Queen, Queen Anne, will join our Cunard fleet.
P&O Cruises have seven ships, including our two LNG fuelled ships, Iona and Arvia, which joined our fleet in 2021 and 2022, respectively and are the first cruise LNG cruise ships to be based out of the UK. We offer experiences tailored towards British tastes by combining genuine service, a sense of occasion and attention to detail. We ensure all passengers have the holiday of a lifetime, every time.
Join us on our journey, apply now.
---
Back to jobs