Maritime non-fiction / Memoir
Telling it straight about superyachts
Superyacht Captain: Life and Leadership in the World's Most Incredible Industry by Brendan O'Shannassy
Landing page image: superyachts in Monaco. Image: Getty Images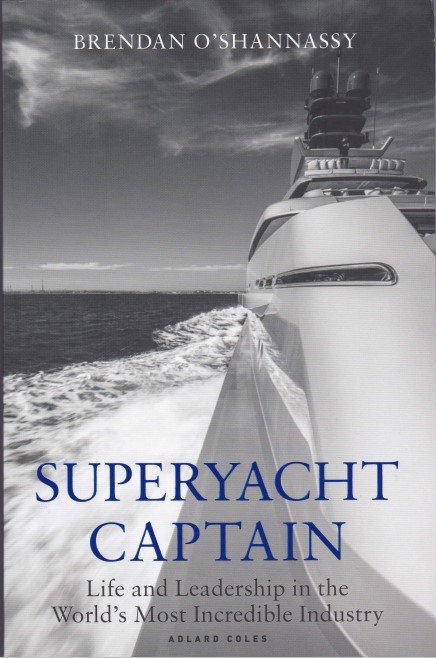 Master mariner and Nautilus member Captain Brendan O'Shannassy here presents highlights from his two decades at the top of the world's most lavish (and expensive) industry.
This is, above all, a realistic view that gets beyond both the glamour and the horror stories. Setting out to become a captain, O'Shannassy asks himself: 'I would seek in the future to lead and motivate a crew, protect the marine environment, uphold the laws applicable to the yacht and maintain the value of the asset. Somewhere among all this, I was also expected to deliver an unparalleled guest experience to the most discerning guests in the world. Could I do all these things?'
Anyone looking to transition into the sector will have to consider their own answer to this question.
For, unlike on other vessels, the owner is paramount aboard a superyacht. The writer enjoins us to understand the 'why' of the industry, and his answer is that it is not about the boat – it is about the billionaires, whom he describes as the smallest and tightest cultural group in the world. 'To find empathy, they can only look to each other', O'Shannassy says.
This will not be to everyone's taste. Although the author himself clearly enjoys working for many of these owners, they do have a peculiar etiquette of their own. They can be delightful and even inspiring company; they can also be capricious, demanding and difficult. Crew need to be alive to all this, and are also required to intuitively understand and see to the guests' needs, or they may find themselves incurring the displeasure of one of the world's most powerful people.
While there are tales in here about celebrities and the uber-rich to tantalise the wider public, the book will be of particular interest to seafarers because of the focus on O'Shannassy's professional tips.
These are pulled out of the main text for ease of access, and are illustrated with anecdotes from his career. This guidance makes the book a rewarding read for any Nautilus members considering a shift into the superyacht industry or to enhance their current career. The captain tells of his own role models – and the captains he chose not to emulate. He also discusses how to build relationships with the personal staff of yacht owners, how to make better decisions, and how to deal with paparazzi. Most importantly of all, he talks about how to maintain your sanity when something goes wrong in this high-pressure environment.
This book is the Nautilus Book of the Month for May 2022, and will be sold at a discount in the Nautilus Bookshop throughout the month.
Buy this book in the Nautilus Bookshop
While you're there, why not browse the rest of the titles in our unique maritime bookshop, which sells all the books reviewed on these pages.
Buy now