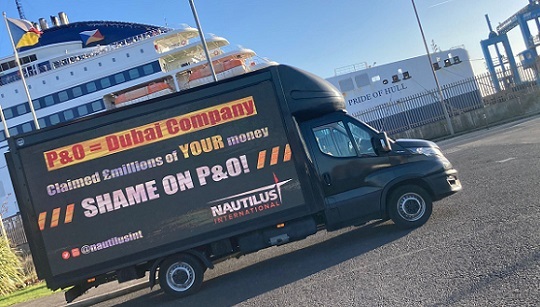 The mass redundancies by P&O Ferries bring shame to the brand. Founded in 1837, P&O is part of British history, one of few survivors from the time our Merchant Navy was the world's largest.
Next month marks the fortieth anniversary of the Falklands War, P&O providing 10% of requisitioned merchant ships in 1982. Lieutenant Colonel Nick Vaux and 42 Commando Royal Marines took passage in SS Canberra. In his march to the South Atlantic, he wrote of how the liner helped bring the 3,000 troops onboard together, P&O being 'a disciplined, motivated and extremely professional company, with its own long-standing traditions and morale.'
How a captain handles the ship's company is central to its being a happy ship. In 1943, the captain of HMS King Alfred, training wartime RNVR officers in Hove advised, 'Never forget that the Ratings have few rights; but they definitely have got a right to good Officers.' For 'Officers' read company directors. P&O Ferries has failed its seafarers – its 'captain' unfit for command.
The pandemic put shipping and merchant seafarers in rough waters, the war for Ukraine another blow for sea trade. DP World has owned P&O Ferries since 2019 and clearly prefers to keep its wealth in Dubai rather than run a ferry concern properly, employing British seafarers. DP World is not fit to operate in our islands. As shipping navigates a course to normality, it is ironic that 'Big Ferry Fortnight 2022' starts next week.
Lester May
Lieutenant Commander
Royal Navy
A version of this letter was published in the Daily Telegraph on 21 March 2022