Netherlands
Acta Marine must admit temporary and non-EU employees to the Works Council
15 November 2021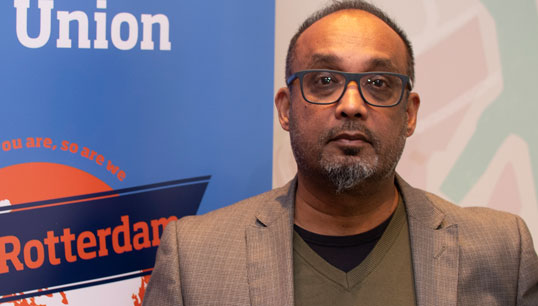 A Dutch court has found that offshore service provider Acta Marine must admit temporary (and non-EU) employees who have been working for the company for at least 24 months to its Works Council, in proceedings brought by Nautilus International in Rotterdam.
Nautilus lodged an objection to the exclusion of the temporary workers on Acta Marine ships from the Works Council elections. It concerns crews onboard 32 workboats and crew transfer vessels (CTVs) controlled from Den Helder and three 'walk-to-work' hotel ships, controlled from Rotterdam.
The elections were scheduled for November 1.
Acta Marine wanted to prevent temporary workers – EU and non-EU – from participating in Works Council elections. Only employees with a direct employment contract with the company were eligible to vote and be elected. The Works Council would make provisions to represent temporary workers, the company said.
After consultations failed, Nautilus went to court and argued that the provision to exclude temporary employees who work for a company for more than 24 months is contrary to the Works Councils Act. This stipulates that temporary workers in the Netherlands are treated in the same way as permanent workers after 24 months. The judge agreed, meaning Acta Marine must postpone the Works Council election and adjust the regulations.
Nautilus had also requested anonymised lists of employees, broken down into permanent and agency workers within Acta Marine. The judge granted that request.
Acta Marine must also provide the union with copies of model temporary employment contracts, in which personal details and salaries are made illegible.
The judge decided not to impose a penalty due to Acta Marine expressing, during the court hearing, its cooperation to abide by the verdict. The company can still appeal.
Acta Marine has not indicated whether this is being considered.
Nautilus International executive officer Charley Ramdas said the Union is keen to work on a solution with Acta Marine. 'We do want elections to be held soon. Now there is momentum among the members. If it takes a long time, that could disappear.'
Nautilus suspects that about half of the estimated 120 seafarers on the workboats are directly employed by Acta Marine. The other half are hired on temporary contracts, a significant number of whom have been working with Acta Marine for years.
Presumably only a third of workers on the walk-to-work hotel ships are employed directly and two thirds are hired through Dutch and foreign employment agencies.
This is an edited version of an article first published in Schuttevaer Nieuws.
---
Tags