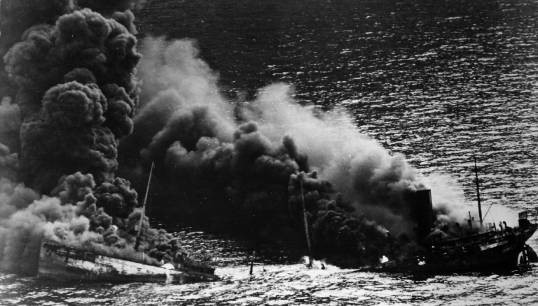 The bravery and resilience of Merchant Navy seafarers will be honoured in May 2023 during a weekend of UK events planned for the 80th anniversary of the Battle of the Atlantic.
Notably, the most decisive and longest-fought battle of the Second World War will be commemorated in twinned events in Liverpool and Hull. Here is a preview of some of the events to help Nautilus members join the 200,000 people expected to take part.
Liverpool: remembrance service
The Church of Our Lady and St Nicholas
Friday 26 May 2023, by invitation only
Pierhead, Liverpool
Following this will be a dedication in the Church garden of a new Battle of the Atlantic memorial and the opening of a new light installation which will be projected into the sky
Liverpool: 1940s military village
Pier Head
Saturday 27 and Sunday 28 May 2023, 10.00 - 18.00
Explore the riverside 1940s-themed military village at Pier Head. Also planned are vessels visits by Merchant and Royal Navies, fly pasts by vintage aircraft and a final sail out when the visiting vessels leave
Liverpool: Royal Marines Band concert
Philharmonic Hall
Saturday 27 May 2023, 19:30
Music to commemorate the sacrifice of all involved in the Battle of the Atlantic. Tickets available at the Royal Liverpool Philharmonic website
Hull: Drumhead service
River Humber opposite the Deep Aquarium in Hull
Sunday 28 May 2023, 11:00
Combined service marking both the 80th anniversary of the Battle of the Atlantic and the sinking 41 years ago of the SS Atlantic Conveyor – a British Merchant Navy vessel requisitioned during the Falklands war. Featuring standards, veterans, and drums played by Sea Cadets and army cadets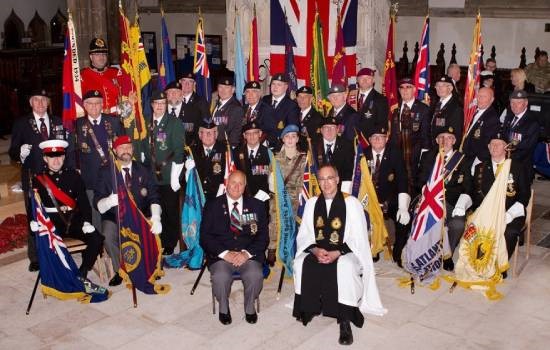 More Battle of the Atlantic events
At the time of writing, more events were in the pipeline, including a Medal March and Convoy Sails in Liverpool. There will also be an online unveiling of oral history videos recently recorded by the dwindling band of Battle of the Atlantic veterans – including Merchant Navy veterans who responded to an appeal by the Battle of the Atlantic Memorial Trust in the Nautilus Telegraph.
Find the latest event information on The Battle of the Atlantic Memorial website, or stay in touch via social media, including Twitter @BoAtlantic80, and Facebook @BattleAtlanticMemorial.
---
Tags