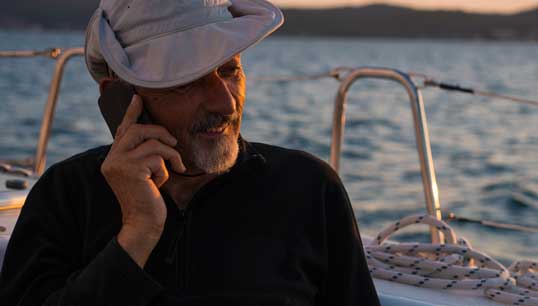 Nautilus Mariners' Park residents are being encouraged to take part in a new free phone chat friendship project connecting retired Merchant Navy and Royal Navy seafarers in the UK.
The service is being provided by maritime charity Seafarers Link.
Seafarers Link offers free, regular, group friendship telephone calls which enable up to six people to talk at the same time. It offers an easy way to connect with people who have a maritime background to share stories and experiences from the comfort of their own home through weekly or fortnightly regular calls.
Jan Williams, project manager for Seafarers Link comments: 'Anyone who has served or worked at sea including spouses or partners and carers with a seafaring connection can share and enjoy memories of their career at sea.
'The time that our callers spend chatting and enjoying new conversations with others really does make a difference. One caller described Seafarers Link as being "like a life raft in stormy seas".'
Connecting to a phone group is simple. A trained volunteer contacts participants to join the call which can be held over a landline or a mobile phone at no cost to the caller.
Seafarers Link is operated by The Silver Line/Age UK charity in partnership with Seafarers UK, Greenwich Hospital and Trinity House.
---
Tags