International
Crew in historic motorboat set sail for Southern Capes on a merchant route in attempt at world-first circumnavigation
7 December 2021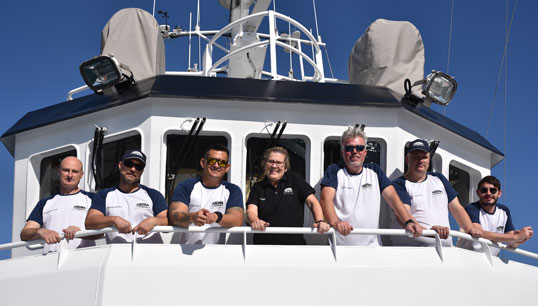 Former Merchant Navy seafarer and CEO of Scottish publishing company Witherbys, Iain Macneil and a crew of four have embarked on a first of its kind circumnavigation.
They are attempting to complete a circumnavigation via the Southern Capes onboard a historic motorboat, the MV Astra, a 24m exploration/expedition vessel which served with the Swedish Sea Rescue Service between 1995 and 2016.
The vessel was selected for its full displacement and safety characteristics and creates a world first, for a 'round the world circumnavigation (Via the Capes) on an owner/skippered full displacement motorboat of less than 24 metres'.
The expedition has left Lanzarote, where the team had been conducting sea trials and preparing for the voyage since earlier in the year. It will finish back there some five months later, after the crew has crossed the equator twice and travelled through 360 degrees of longitude at a minimum distance of 24,600 nautical miles.
The route will take Astra around all of the Capes in the Southern Ocean, passing south of the Cape of Good Hope, South Africa; Cape Leeuwin, Western Australia; South East Cape, Tasmania; South Cape, New Zealand and Cape Horn, Chile.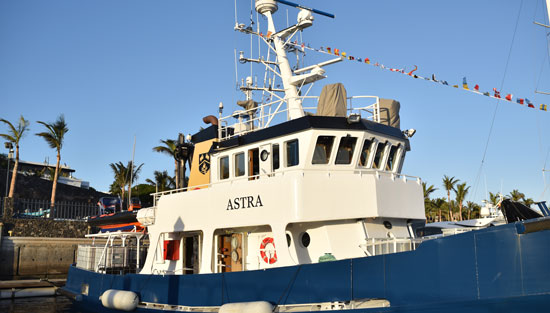 The usual established circumnavigation route for motor vessels is via the comparatively gentle waters of the Panama and Suez Canals. Astra will take the more challenging route via the southern oceans, which is typically only taken by merchant ships or expeditions heading to the southern continent of Antarctica.
The crew of MV Astra is being led by Captain Macneil, a seasoned former ships navigator with 14 years experience in the Merchant Navy, who also has an experienced crew - staff captain, Orlando Perez Lopez; chief mate, Michael Napier; junior watch officer, Carlos Casola and chief engineers, Luke Crossley and Paul Griffiths.
'I have been considering the challenge of a circumnavigation for a long time and especially over the past five years since I turned my attention to smaller craft, following a career on large cargo ships and tankers,' said Capt Macneil.
'Having now owned Astra for one complete year, spending 10 months operating and overseeing her maintenance and sailing her over 9,000 NM, I can honestly say I believe I have the most capable 24m motor vessel in the world and one with appropriate risk mitigation and support measures in place to safely undertake a circumnavigation.
'While ultimately the challenges of a circumnavigation in my 50th year was the objective, this is an ambition I have had for a long time, and I can't wait to fulfil it over the next few months.'
---
Tags