Health and safety
Crew Matters app with links to Nautilus launched by Isle of Man Ship Registry
14 January 2021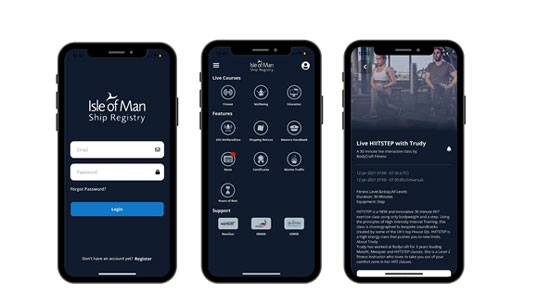 Nautilus has welcomed a new Crew Matters app launched by the Isle of Man Ship Registry, which also features services offed by the Union.
The Isle of Man has become the first flag state to launch a seafarer welfare app, developed with training company Tapiit Live.
In addition to welfare-related support the app also stores all seafarer documentation in a single location, and provides a link to services from Nautilus.
It is available to around 10,000 seafarers sailing on more than 400 vessels under the Isle of Man flag.
Nautilus general secretary Mark Dickinson said: 'Seafarers can be away from friends and family for many months at a time, undertaking vital yet often physically and mentally difficult work. This new app will mean that seafarers and Nautilus members will have access to news, support and vital contacts to make sure that they have everything they need while they are at sea.
'We are pleased to see the Isle of Man Ship Registry continuing to find ways to maintain high standards for the flag and we are pleased that their seafarer welfare app will help us to fulfil our commitments to being wherever our members are. We look forward to seeing the app develop further to support seafarers on Isle of Man-flagged ships.'
---
Tags