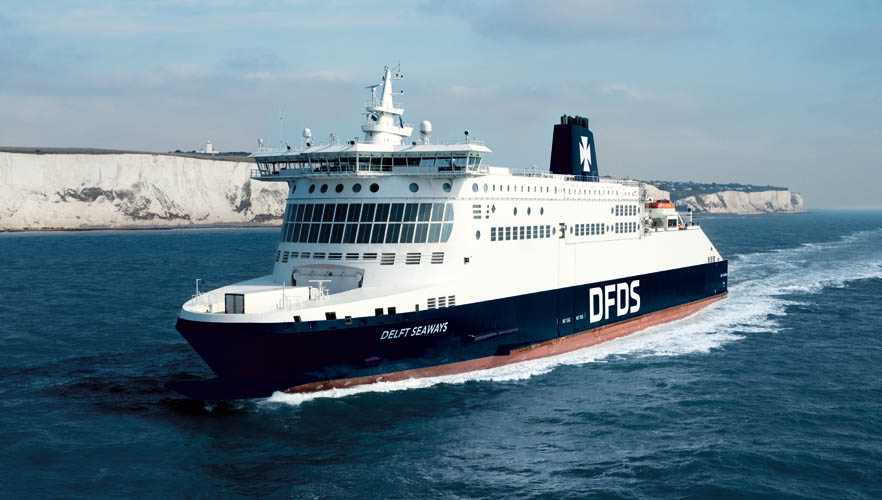 Ferry operator DFDS has decided to suspend its onboard services on UK-France routes during the Covid-19 pandemic – in line with the UK government's decision to close pubs and restaurants on land.
This means that bars, restaurants and shops on the DFDS Dover-Calais, Dover-Dunkerque and Dieppe-Newhaven routes will be closed until further notice. There will be an impact on jobs, but the company hopes that this will be temporary.
The sailings themselves will continue with a high frequency, 'in order to service freight customers and their drivers as well as travellers with a transport need.'
Kasper Moos, the head of short routes and passenger business at DFDS, said that the company's new focus on moving freight was to ensure that there is food and other goods on the shelves in the supermarkets and to keep wheels turning in industry and communities.
'Unfortunately,' he continued, 'the suspension of onboard services will mean that a number of colleagues at sea and ashore will be sent home temporarily, and we are currently in dialogue with staff, crews and union representatives as well as the authorities on possible schemes to mitigate the consequences of this.
'We fully understand the concern this causes amongst our staff. But whilst we are doing what we can to comply with new measures and restrictions, we are also trying to keep the wheels turning and at the same time protect our business throughout the crisis.'
Addressing DFDS staff directly, Mr Moos added: 'Needless to say, myself and the whole management team are extremely proud of the way you have continued to take care of our customers and each other throughout these extremely difficult weeks. Now conditions beyond our control have put a temporary end to our onboard services, but I can't wait to welcome you back again as soon as the Covid-19 crisis is under control and travel restrictions have been lifted.'
---
Tags