International
ECSA and ETF call on European Member States to make seafarers a priority in pandemic
29 January 2021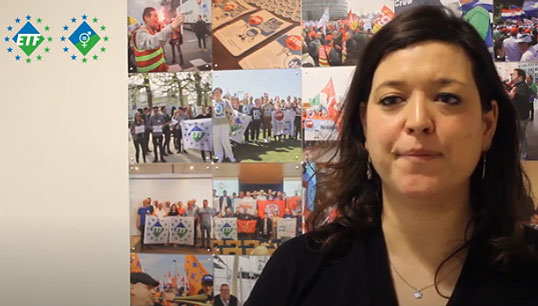 The European Community Shipowners' Association (ECSA) and European Transport Workers' Federation (ETF) have issued a joint letter calling on European Union Member States to prioritise seafarers for vaccination against Covid-19 and end the crew change crisis.
The letter, signed by ECSA secretary general Martin Dorsman and ETF acting general secretary Livia Spera, recognises efforts by the EU Commission and member states in recent months but asks for further consideration for seafarers during the resurgence of the virus.
'In this second wave and beyond, we have seen the reinstatement of certain restrictions and a lack of medical attention for seafarers who have tested positive for COVID-19. We urge Transport Ministers to continue to call on colleagues responsible for health and home affairs to ensure seafarers' travel to and from vessels and their right to medical attention,' the letter reads.
'Flag states have a particularly important role to play here in leading by example in facilitating crew changes in their ports and supporting their flagged vessels in efforts to undertake crew changes and repatriations globally.'
The ETF and ECSA ask that all remaining member states recognise seafarers as key workers and facilitate their travel by exempting them from restrictions – including any travel restrictions for people who have not been vaccinated – so that crew changes, repatriations and medical assistance can take place.
They also request that seafarers be considered as a priority group for vaccination and that the bloc uses its diplomatic influence with other countries to achieve international recognition for seafarers as key workers.
---
Tags