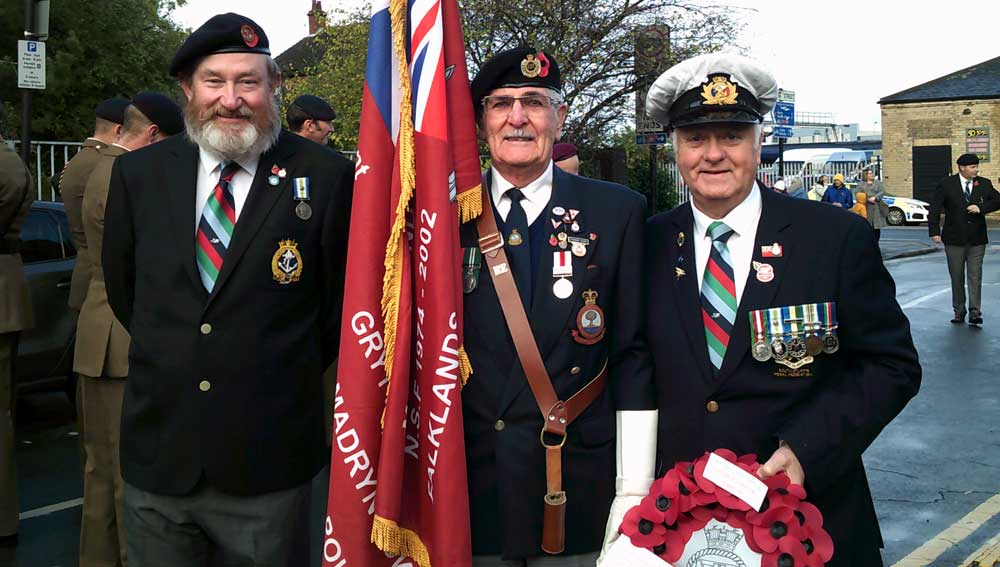 A weekend of events commemorating the Falklands conflict was due to take place in Hull on 25-26 April 2020, as announced by Nautilus member Keith Thompson in the letters pages of the February Telegraph.
Unfortunately, due to the Covid-19 coronavirus pandemic, the Falklands weekend has been postponed, and will now take place on 16-18 April 2021.
When it eventually goes ahead, the weekend will be a big occasion in Hull, which has a sizeable number of Merchant Navy Falklands veterans. There will be exhibitions from the armed forces and others who were involved in the conflict, and members of the South Atlantic Medal Association are due to attend with 200 veterans from all over the UK.
Some 5,000 people are expected at the open-air events in the city, and for the Sunday service and parade at the Hull Minster. Organisers expect full capacity of 700 at the church.
'Having worked with the armed forces, veteran associations and the Hull city council events team over the last four months, it is a bad blow to us that the event is cancelled this year, but we are pleased to have a new date and hope to see lots of people there in 2021,' Mr Thompson said.
For more information, email keiththompson26@outlook.com.
---
Tags