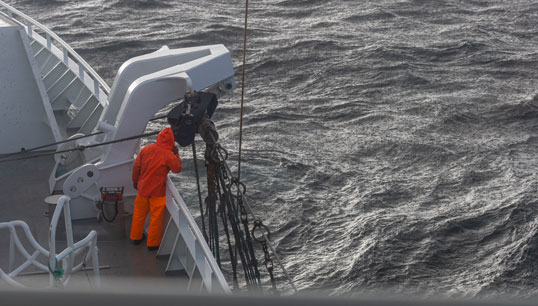 The French government has announced that French seafarers will receive priority access to Covid-19 jabs at national vaccination centres.
Nautilus Federation affiliate union Fédérale Maritime (UFM) – part of the CFDT:FGTE union of France – had written a letter to President Emmanuel Macron, highlighting the fact that 30,000 seafarers sail on vessels flying French flags and 5,000 of these are deep-sea seafarers or fishers with limited access to medical care.
'Imagine for a moment, Mr President,' the letter said, 'a ship flying the French flag and crossing the Atlantic Ocean. How long would it take for help to arrive at the vessel or for the vessel to reach port?
'How could first aid be provided with limited oxygen? What would happen to the navigation and operation of the vessel if the officers became incapacitated?' it continued.
Shipowners will provide letters to seafarers as evidence of their priority status, which can be presented at vaccination centres. Seafarer discharge books can also be presented.
This action by the French government follows a campaign of action by UFM, including a petition calling on the French government to prioritise seafarers for Covid-19 vaccinations.
UFM general secretary, Thierry Le Geuvel said: 'We are pleased to see that the French government has taken into consideration the isolation and remoteness of seafarers from access to medical care.
'This is excellent news for the whole maritime community and it is satisfying to see that our actions for our members have been heard.'
---
Tags