Environment
Further moves to cut ship pollution approved by IMO in new 'carbon intensity' code
24 November 2020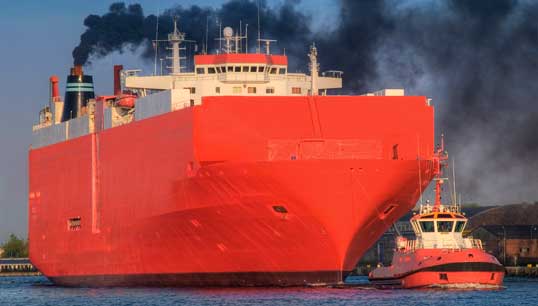 Draft amendments to the international convention for the prevention of pollution from ships (MARPOL) have been approved which will require ships to combine technical and operational approaches to reduce carbon emissions.
The dual approach will impact how the ship is retrofitted and equipped and how it operates.
The 1973 MARPOL Convention is the main international convention covering prevention of pollution of the marine environment by ships from operational or accidental causes. The International Maritime Organisation (IMO's) marine environment protection committee (MEPC) met virtually in November 2020 to draft the new mandatory amendments, which aim to speed up the cutting of carbon emissions on existing ships.
The planned new energy efficiency requirements aim to meet the IMO greenhouse gas (GHG) strategy to 'reduce carbon intensity of international shipping by 40% by 2030, compared to 2008'.
IMO secretary-general Kitack Lim said the MARPOL amendments were important building blocks: 'Considerable further work on the implementation of the measures is still ahead of us, but I am confident that the IMO spirit of cooperation – shown during the past years – will enable swift progress with the development of technical guidelines and a Carbon Intensity Code(CIC).'
Current requirements are based on the Energy Efficiency Design Index (EEDI) for new build ships and the mandatory Ship Energy Efficiency Management Plan (SEEMP) for all ships. The SEEMP requires ship operators to have a plan for improving energy efficiency.
The amendments include the technical requirement to reduce carbon intensity based on a new Energy Efficiency Existing Ship Index; and the operational carbon intensity reduction requirements, based on a new operational carbon intensity indicator.
Ships of 5,000 gross tonnage and above need to ensure continuous improvement of the ship's operational carbon intensity and will get a specific rating levels – A, B, C, D or E – indicating a major superior, minor superior, moderate, minor inferior, or inferior performance level. The performance level would be recorded in the ship's SEEMP plan. A ship rated D for three consecutive years, or E, for example, would have to submit a corrective action plan.
Administrations, port authorities and other stakeholders are encouraged to provide incentives to ships rated as A or B.
The amendments are expected to be ratified in 2021.
The Paris MOU 2019 report on ship inspections published in August 2020 noted a slight decrease in ship pollution resulting from compliance with the CIC.
---
Tags