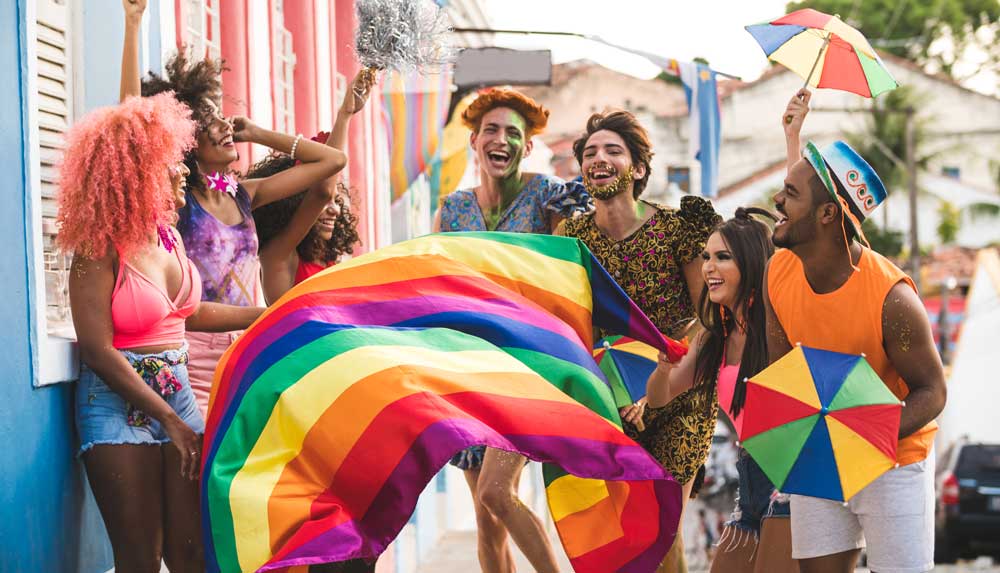 On May 17 the maritime industry is being urged to 'break the silence' over discrimination and speak up in support of diversity and inclusion.
The International Day Against Homophobia, Biphobia and Transphobia (IDAHOBIT) is commemorated every year on 17 May – the anniversary of the World Health Assembly's decision to declassify homosexuality as a mental disorder.
The theme of 2020's IDAHOBIT is 'Break the Silence'. It marks 30 years since homosexuality was removed from the World Health Organization's 'International Classification of Diseases' list.
Identifying as LGBT+ can cause people to feel that they need to hide their true selves. Sometimes this can be because of fear of discrimination, trying to avoid conflict within families or because of anti-LGBT+ laws that still exist in many jurisdictions.
LGBT+ people who can speak up are being encouraged to 'break the silence', in support of those who feel unable to do so.
While positive steps have been made for the community in many workplaces, the nature of the maritime industry – with ships' crews and shoreside staff working together across different legal and societal opinions of homosexuality – can make it difficult for LGBT+ people to talk freely and openly about their home lives.
In addition to this, LGBT+ people can often face questions about their sexuality, sometimes innocently and sometimes maliciously, but often intrusive.
Many employers will have diversity statements of their own, and networks to support LGBT+ people, but despite these initiatives, organisations such as Nautilus International – the Union for maritime and shipping professionals – is aware from its members that such initiatives are not a panacea to the issues people face. For several years, Nautilus has attended Pride in London and taken part in other LGBT+ events and initiatives to increase the visibility of LGBT+ people and ensure that they know the Union is there to support them with any issues they face.
Maritime UK and its newly founded LGBT+ Network is now seeking to connect individuals and companies across different sectors of maritime, with LGBT+ people both at sea and ashore invited to join the Network and develop a wider community to develop the industry and recognise its diverse workforce. You can sign up at Maritime UK.
Chair of the Maritime UK LGBT+ Network, and international organiser at Nautilus International Danny McGowan said: 'LGBT+ people can face issues in their lives that many other people do not even need to consider. Sometimes people avoid talking about partners for fear of 'outing' themselves to people that may not understand or might be hostile. Other times people may be ostracised or discriminated against for a human characteristic that is out of their control.
'We hope that those joining the Network will be able to discuss the issues they have faced, develop changes for the UK and global industry, and together ensure that the maritime industry is one that can welcome, recruit and retain LGBT+ people throughout their seafaring and shoreside careers.'
---
Tags