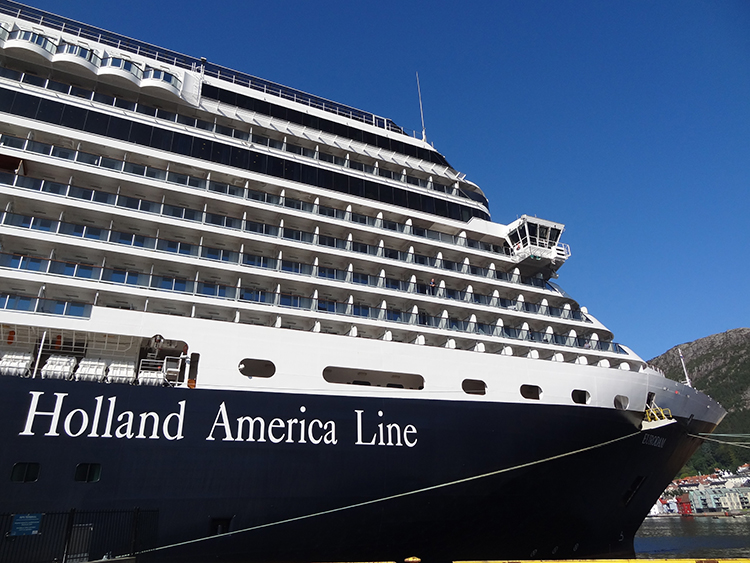 Holland America Line (HAL) crew will see a 3% pay raise from January 2022 as part of a one-year one-off collective bargaining agreement (CBA) hammered out by Nautilus International.
HAL has agreed that the minimum and maximum pay scales (also referred to as the initial and final scales) that crew can earn will each be increased by 2% to combat inflation.
However, the cruise operator initially sought to freeze for one year, or abolish, bonus payments for second and third officers. When first introduced, this bonus scheme was intended to encourage newly qualified seafarers to remain with HAL.
'As a union, we naturally wanted to prevent that. It cannot be the intention that one group bears more burdens than the rest. In addition, the seafarers made enough sacrifices for the shipping company last year,' Nautilus International senior national secretary Marcel van Dam said.
Following negotiation with the union, HAL agreed the bonus for second and third officers would be included in their basic salary. Officers would therefor pay less tax on the bonus, the amount would be indexed, and would contribute to their pensions.
Nautilus also drew attention to ambiguous promotion policy at the company. HAL has now committed to developing this policy more clearly to meet its own core value of 'transparency'.
A single year CBA was agreed as the best option due to the pandemic, as most HAL ships are still sailing without passengers. It remains unclear whether Covid travel restrictions will affect the industry in the near future.
Mr van Dam and national organiser Steve Doran signed the CBA after 68% of members in the Netherlands and UK voted in favour of the agreement.
---
Tags