Technology
HM Coastguard demonstrates drone's maritime search and rescue capabilities
14 September 2020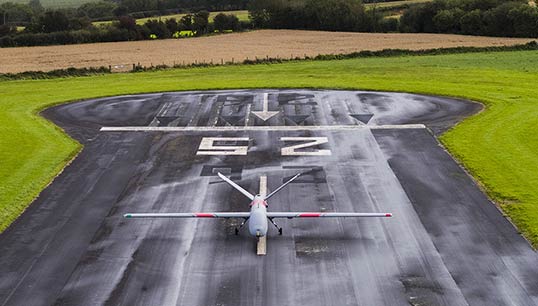 The Maritime and Coastguard Agency (MCA) has demonstrated the use of the Hermes 900 drone for maritime search and rescue.
The Hermes 900 is an unmanned aerial vehicle (UAV) built by Elbit Systems that is already deployed worldwide for reconnaissance operations. It has a wingspan of 49 ft, can cruise for 36 hours and has a maximum speed of 220 km/h, according to Defense Update.
'We continue to do all we can to use existing technology as well as look to the future in our ongoing work of saving lives at sea,' HM Coastguard director Claire Hughes said. 'Remotely piloted aircraft continue to be a big part of that work, both to potentially save lives in search and rescue and to protect our beautiful coastlines from the worst effects of pollution.'
During the demonstration, which took place off the west coast of Wales during the first two weeks of September, the UAV carried out simulated shore-line rescues, water rescues in dangerous air space and long-distance ship rescues crossing international air space lines. It was equipped with search-and-rescue-specific radar, an automatic identification system, electro-optical/infra-red sensors, an emergency position-indicating radio beacon and full satellite communications. A new configuration of the UAV can also carry inflated life-rafts.
---
Tags