Technology
I Robot reboot: surveys gauge the influence of artificial intelligence in employment
16 July 2020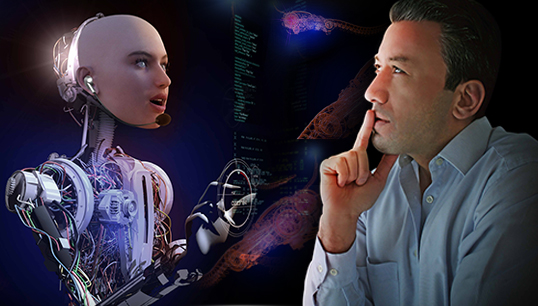 Have you noticed an increase in the use of technology to make decisions about people at work and to monitor their activities, especially since the coronavirus crisis?
Do you think this technology is sometimes unfair, discriminatory and unsafe, or is it of benefit to you? And do you have any say in the development and use of technology at work?
The Trades Union Congress (TUC) has launched a project looking at the use of artificial intelligence (AI) in employment relationships, including the use of AI in recruitment, line management and monitoring.
Two surveys have been launched as part of the project, one for workers and one for union reps in order to put the 'worker voice and experience at the heart of the debate on technology and artificial intelligence at work, and to make sure that technology is used for the benefit of all, not just employers and big tech companies.'
Affiliate TUC unions, such as Nautilus, support the key aim in the campaign to ensure the use of artificial intelligence and technology at work is non-discriminatory, fair, transparent and understandable, as well as subject to worker consultation and for everyone's benefit
---
Tags