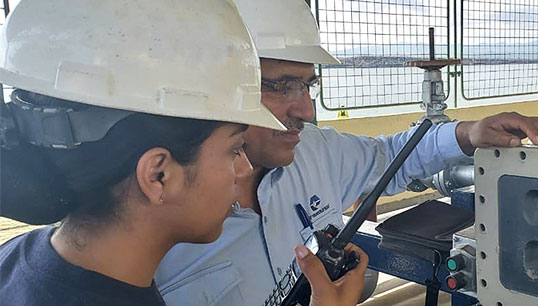 A women in maritime survey is being carried out for the first time by the International Maritime Organization (IMO) and the Women's International Shipping & Trading Association (WISTA International).
The survey is open to IMO Member States, IGOs, NGOs, public and private companies in the maritime sector and maritime training establishments, with maritime administration and NGOs/companies' HR departments invited to take part. It is part of a series of activities aimed at laying the groundwork for further discussions on how to build a more diverse workforce within the maritime sector.
IMO hopes the results, expected to be analysed in the autumn of 2021, will show the proportion and distribution of women in the industry, which will add to the wider picture of diversity and gender equality in maritime.
It follows on from the 2020 signing of the IMO-WISTA Memorandum of Understanding (MoU) framework for promoting gender diversity and inclusion, and a 2019 IMO resolution on achieving a barrier-free work environment for women in maritime.
Other initiatives under the IMO-WISTA MoU include the development of a database of female experts in a wide range of maritime subjects available for speaking engagements, to increase panel diversity at conferences and other events.
---
Tags