Industrial
International union cooperation bolsters Carnival Corporation cruise negotiations
11 September 2020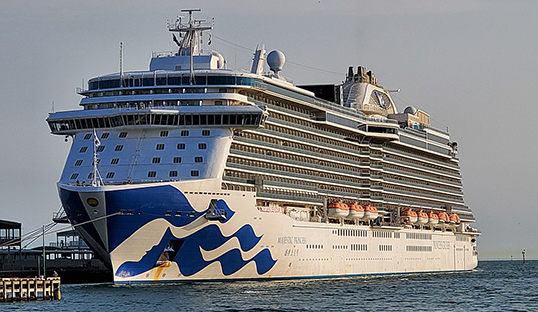 Steady progress is being made in negotiations on behalf of Nautilus members serving on Princess Cruises, P&O Cruises Australia and Holland America Line vessels.
The negotiations with Carnival Corporation cover proposed cost reductions related to the Covid-19 pandemic, and affect members employed by Fleet Maritime Services (Bermuda). Marine Manpower Services (Guernsey) and HAL Beheer BV.
National organiser Steve Doran reported that the Nautilus UK and Netherlands branches had been working together closely on the negotiations. In addition, there has been positive engagement with maritime unions from Italy, Norway and the Philippines, whose members are also affected by proposed changes to the collective bargaining agreement (CBA).
Members in all these unions share the following common ground, said Mr Doran:
recognition and acceptance to do something to assist the company and protect jobs
agreement to be temporary, with a view to returning to existing terms and conditions post pandemic
CBA changes to be made in a Covid-19 addendum
'Furthermore,' he added, 'most unions, along with Nautilus UK and NL, will not accept changes to notice periods or redundancy terms, nor do we agree or see the need for changes to personal reviews/appraisals.
'We are now seeking further meetings to continue the collective consultation in pursuance of fair temporary adjustments that support the business through these difficult times, and members are welcome to continue forwarding suggestions and opinions.'
---
Tags