International
ITF launches new website to prevent seafarers being scammed during recruitment
3 August 2021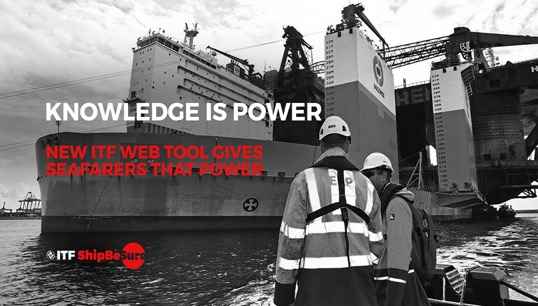 The International Transport Workers' Federation (ITF) has launched a new website, ITFShipBeSure, as part of its ongoing project to ensure seafarers are not scammed by fake manning agents.
The website, which is part of the ITF Manning Agent project, aims to be a unique reference point of information and guidance for seafarers during the recruitment process. This includes information on their rights, and how to identify recruitment scams and rogue or fake agents. The site also aims to enable seafarers to look up details on the latest manning scams and browse a list of registered manning agents from India, Indonesia, Myanmar and the Philippines.
The Maritime Labour Convention (MLC) provides clear guidance for each Member State that has ratified the MLC on their responsibilities to monitor and manage public and private recruitment and placement services in their countries.
The ITF receives information regarding the illegal practices of some manning agents, and will be implementing a rating system for all manning agents that are registered with the relevant Member State on the list into Green and Red categories.
Agents that fall under the Green list are those where the ITF has no information or evidence that they are not compliant with the MLC or engaged in any other activity that violates seafarers' rights. An agent is red listed when the ITF has confirmed evidence of non-compliance.
The ITF will post press and social media releases after they confirm valid allegations against an agent and have moved them to the Red list, to warn seafarers.
---
Tags