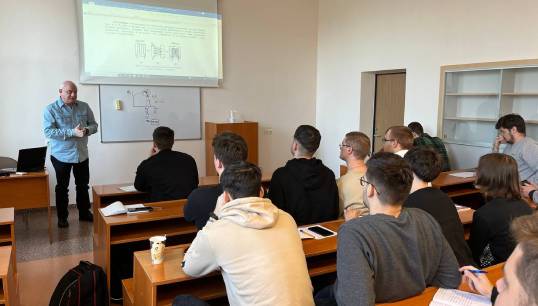 The ITF Seafarers' Trust has reaffirmed its commitment to supporting Ukrainian seafarers, maritime workers and their families as the war entered its second year.
The Trust has awarded a further humanitarian grant of £75k to Mortrans, the welfare arm of the Marine Transport Workers' Union of Ukraine (MTWTU) for financial support for seafarers and their families in need during the ongoing conflict.
When Russia invaded Ukraine on 24 February 2022, the Trust sent an emergency grant for essential medical support for seafarers and their families in the region and followed up with a transportation project to help families escaping from danger. The collaboration with MTWTU and V-ships allowed around 500 family members to travel to Romania and stay for a week in hotel accommodation with meals and advice provided. The Canada Steamship Line also contributed funds to this initiative.
Later the Trust funded some 50 cadets to complete their studies at the Lithuanian Maritime Academy in a joint programme with Kherson State Maritime Academy, and covered debts and tuition fees for a further cohort of 32 cadets studying ats Odesa Maritime Academy.
Chair of the ITF Seafarers' Trust David Heindel said: 'It is vital to recognise the sustained economic and psychological damage caused by the acts of aggression against civilians and the country's infrastructure. The Trust is on standby to support MTWTU in its tireless work to protect the livelihoods and wellbeing of the seafarers and their families.'
Head of the ITF Seafarers' Trust Katie Higginbottom said: 'Meeting the cadets in Klaipeda was a very sobering experience. These young people are just starting out on their adult lives with the ambition to have rewarding careers at sea and yet some had to leave behind families in the middle of a war zone and all had been stuck one way or another in limbo as their academy in Kherson was under occupation.'
Chairman of MTWTU Oleg Grygoriuk said: 'We are proud to be part of an international family that trusts in us to deliver for our members and for all Ukrainian maritime workers. We are convinced that we will succeed in the end and emerge in a stronger position than ever before. We could not imagine that we would be at war in the 21st century but the world has seen the resilience of the Ukrainian people and we are counting on our friends to go the distance with us.'
---
Tags