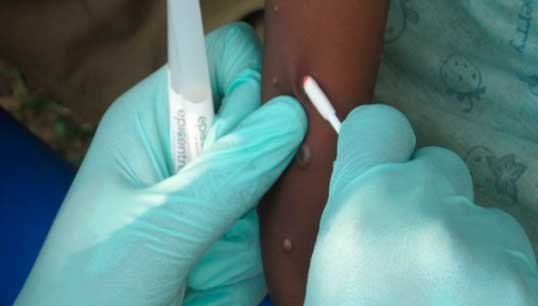 The International Transport Workers' Federation (ITF) is closely monitoring countries' response to monkeypox and whether greater restrictions are imposed on seafarers travelling for work.
It is calling on seafarers to notify their national union if they are impacted by restrictions on shore leave or getting to and from work, due to monkeypox controls.
On 23 July 2022 the World Health Organisation (WHO) declared monkeypox a global Public Health Emergency of International Concern (PHEIC).
ITF maritime coordinator Jacqueline Smith said: 'I sincerely hope that this declaration does not result in any restrictions for seafarers, and you can be assured that should this be the case we will argue robustly against any such measures.'
Seafarers are encouraged to let the ITF know via affiliates how the disease is being managed in the transport sector. Nautilus members should contact their Union official.
Currently, most reported cases of monkeypox are Europe.
WHO made a series of temporary recommendations for countries dealing with outbreaks of monkeypox and those currently with no history of the disease or not having detected a case in 21 days.
People with symptoms of monkeypox should avoid any travel, with certain exemptions - including emergency medical care or 'fleeing from life threatening situations', until they are determined to be no longer constituting a public health risk.
WHO advises against any additional general or targeted international travel-related measures other than those recommendations specified for international travel and contact tracing.
Monkeypox is a viral 'zoonotic disease', clinically resembling smallpox, which is transmitted to humans through close contact with an infected person or animal, or with material contaminated with the virus. The virus typically presents clinically with fever, rash and swollen lymph nodes and may lead to a range of medical complications. Vaccines used during the smallpox eradication programme also provided protection against monkeypox. Newer vaccines have also been developed of which one has been approved for prevention of monkeypox.
---
Tags