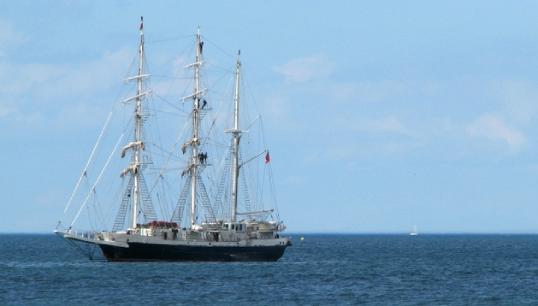 The Jubilee Sailing Trust (JST) has extended the deadline to raise more than half a million pounds to save the charity, which suffered from lost revenue during the Covid-19 pandemic.
Read more about the problems facing the trust here.
Over 2,000 separate donations have been made, representing £425K of the £500k, with the charity making good progress towards what it calls a 'clearly achievable' goal. Once the goal has been met, a larger goal of £1.2million has been set with a deadline of September 2022.
Further to this, the JST has received a letter of intent to purchase for its ship Lord Nelson.
The charity's other tallship, Tenacious, is the only tallship in the world adapted for sailing with a mixed ability crew. The Trust was worried that without it disabled and non-disabled people would no longer be able to sail alongside one another.
Nautilus members have worked for the JST over many years, training the 'voyage crews' in nautical skills. The charity relies entirely on fundraising, and its employees were unfortunately left unpaid due to the inability to operate during the pandemic. The Trust is looking to use some of the funds raised to fulfil immediate needs, including unpaid wages, as well as support for upcoming voyages.
Donate to the appeal on the JST website.
---
Tags