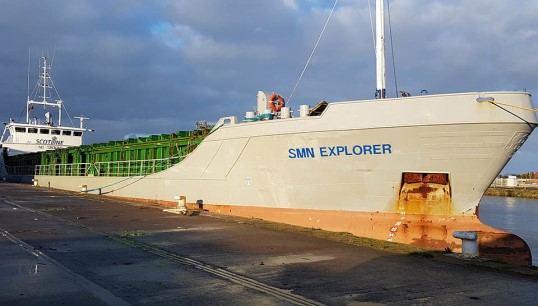 Greek ship management company Sky Mare Navigation has been fined £120,000 and ordered to pay £23,973 in legal costs following the death of a seafarer in February 2018.
The employee, Alfred Ismaili, was crushed to death by a hatch cover that he was attempting to close during a lifting operation onboard the general cargo vessel SMN Explorer in Alexandra Dock, King's Lynn.
Mr Ismaili had attempted to climb up the inside of the cover to access the equipment needed to secure it to a crane, in the absence of a proper procedure and precautions for performing the operation.
No reasonable risk assessment had taken place and the operation had not been properly planned. An investigation by the Maritime and Coastguard Agency (MCA) found evidence of poor safety culture and tolerance of poor safety practice by the company.
The company plead guilty to charges of failing to comply with the Merchant Shipping and Fishing Vessels (Lifting Operations and Lifting Equipment) Regulations 2006.
MCA lead maritime investigator Dee Upshall said: 'This tragedy was entirely avoidable. If a risk assessment had been carried out, or if Mr Ismaili had been given instruction or properly supervised as should have been the case, this death could have been prevented.'
---
Tags