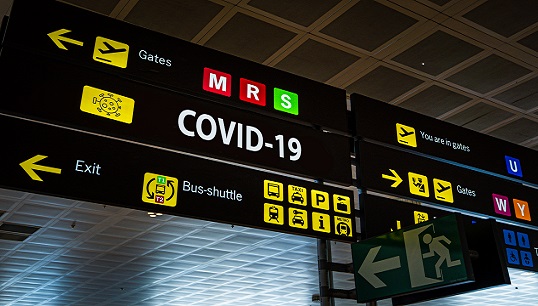 Seafarers travelling for work are advised to check Covid restrictions prior to departure, with several countries imposing additional requirements for passengers according to the International Transport Workers' Federation (ITF).
'We are continuing to do everything we can to ease the burden of travel restrictions so that seafarers can sign off and on ships, and for any new requirements that are introduced to consider seafarers first,' ITF coordinator, Seafarers & Inland Navigation Section, Fabrizio Barcellona said.
Some countries have closed borders, and any country may further restrict travel or bring in new rules with little warning, the UK Foreign Office advised. Nautilus UK Members can check foreign travel advice for countries of work or transit.
The International Air Transport Association (IATA) has published a guide outlining the current requirements in each country.
In addition, the International Civil Aviation Organization (ICAO) has updated guidance about wearing a mask when traveling by air to 'mandatory'.
The new US administration recently moved to mandate face coverings for passengers. This and more travel information is contained here.
The International Transport Workers' Federation further pledged to seek to ensure that seafarers are considered a priority should vaccinations become a requirement for travelling.
For further information please visit the Nautilus Covid-19 FAQs.
Members can also seek advice and assistance from their industrial official.
---
Tags