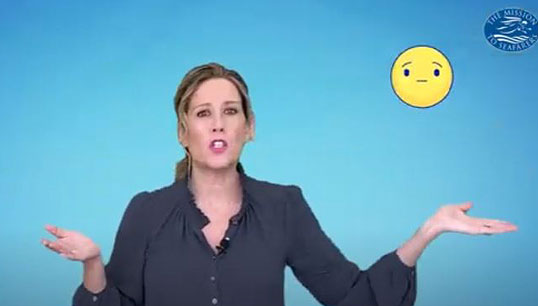 The Mission to Seafarers has launched an On Board Mental Health Champion webinar created specifically for maritime officers.
Former cruiseship senior hotel officer Pam Kern takes on the role of 'E-Coach' in the webinars – addressing the difficulties of holding a position of leadership at sea. Each webinar is divided into a series of small segments covering different topics on how to create a healthy, supportive environment for crew.
In her introduction to the first webinar Ms Kern described her 18-year cruise sector experience as a guest relations manager. Some might consider the cruise sector the 'cushy side' of maritime, she said, but while this might be true in some aspects all seafaring roles share similarities.
Life at sea meant working every day without a day off; 'no boundaries' between where you live and work; and little privacy, , she said. What might also sound familiar was 'the supervisory demands, stress, exhaustion, working with people from various cultures, missing your family, friends, and even tragedy in many different forms.'
'Although I'm not walking in your specific shoes. I'm very aware the shoes that you walk in can be hard, either onboard or at home,' she said. 'It's the sacrifices you made not only for yourself, but for your families, communities and friends. This is a common ground we all share. Every human wants to find meaning in their work and the ability to connect to others.'
She pointed to a 2019 Seafarer Mental Health study of 1,572 seafarers globally carried out by the International Transport Workers' Federation and Yale University, which found that the highest determinants of depression at sea were found in a non-caring company culture.
'Up to 35% of seafarers screened for having depression in this study asked nobody for help. This is the cycle we want to break,' said Ms Kern.
The Mission to Seafarers launched the webinar as part of its WeCare wellbeing programme.
---
Tags