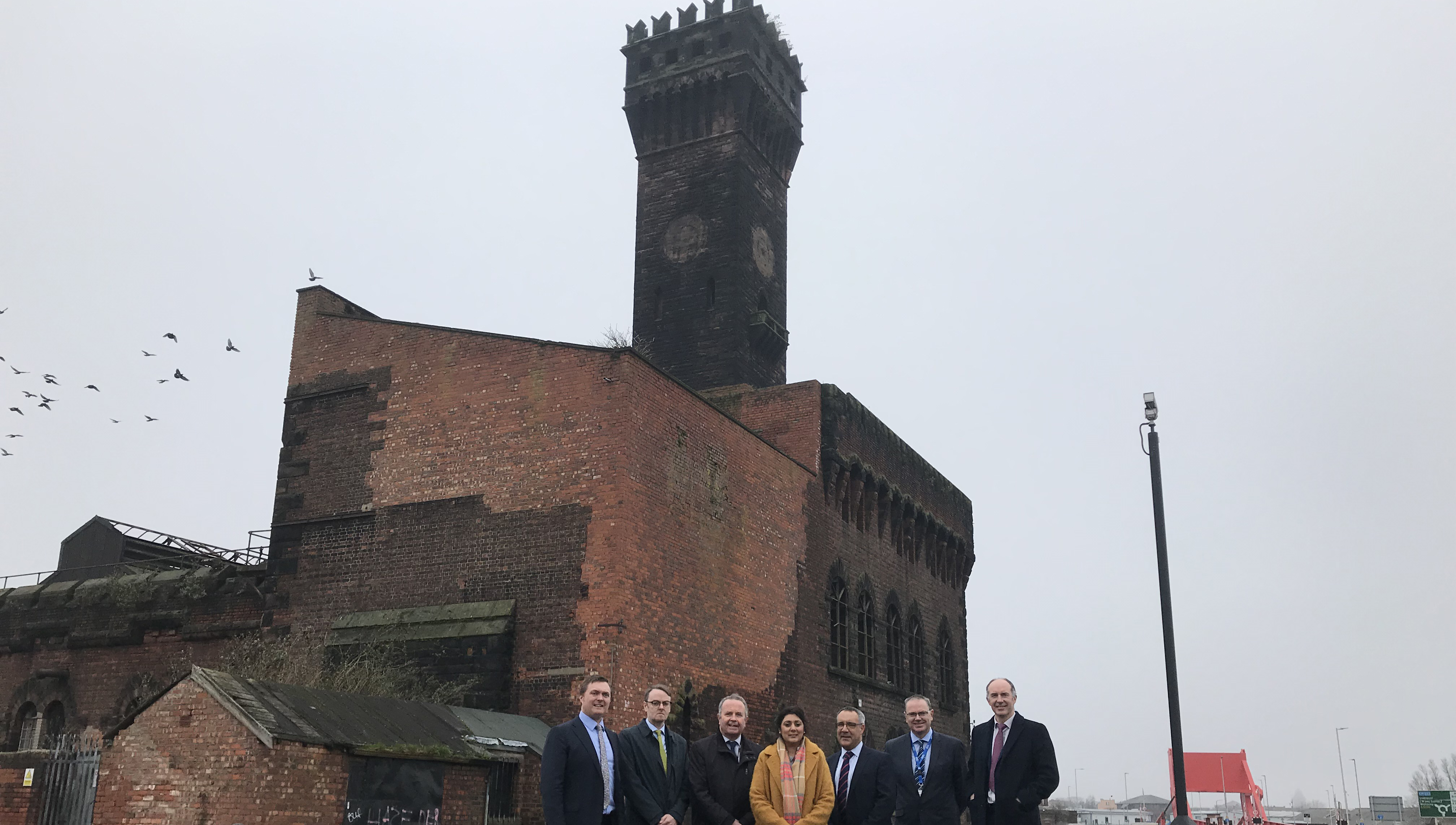 Maritime Minister Nusrat Ghani intervened in a stalled project to bring maritime jobs and training to the North West during a visit to Merseyside this month.
The £25m Maritime Knowledge Hub will counter maritime skills shortages in the Liverpool region. Backed by major employer Peel Ports with funding from Wirral Council, the project was first announced in 2016.
'Let's get this project done,' Ms Ghani said during a tour of Wirral Waters where the facility will be located, a former dockland area of Birkenhead which is awaiting transformation.
It is understood that Ms Ghani gave a ministerial directive to local Councillors during the visit to push forward with the investment. Groundbreaking at the site could begin as early as March 2020 to coincide with a high-profile visit to Liverpool by the HMS Prince of Wales aircraft carrier.
The new hub could bring up to 4,000 jobs into the Liverpool City Region in the first five years, Mersey Maritime chief executive Chris Shirling-Rooke said.
The forecast for growth in the Liverpool City Region is 16% cumulative between 2019 and 2023, according to the Centre for Economics and Business Research (CEBR).
The Maritime Knowledge Hub will be built around the site's Grade 2-listed hydraulic tower in a style echoing the Palazzo Vecchio in Florence.
It will provide survival training, marine engineering research and development, and business space.
The Maritime Knowledge Hub is a partnership project involving infrastructure, transport and real estate group Peel L&P, regional 'maritime cluster' group Mersey Maritime, universities, industry and Wirral Council. The hub is expected to provide future jobs and skills as part of the long-term vision of the UK government's Maritime 2050 strategy.
Ms Ghani said: 'A key part of growing our world class maritime industry is its people, and the Maritime Knowledge Hub will be vital in training the next generation of mariners and ensuring our industry continues to thrive.'
Mersey Maritime chief executive Chris Shirling-Rooke said: 'We know the maritime industry is the driving powerhouse for jobs and growth in our region and the future will see this trend continue.'
Wirral Waters development director Richard Mawdsley said: 'The pioneering regeneration we are undertaking at Wirral Waters will act as a catalyst for the growth of the UK's maritime sector.'
Simon Reid, head of advanced manufacturing for the Liverpool City Region, acknowledged the maritime sector plays a key role in the region, providing almost 8,000 jobs and £650m gross value added in 2017.
---
Tags