International
High-level ministerial meeting calls for international protocols on crew changes
9 July 2020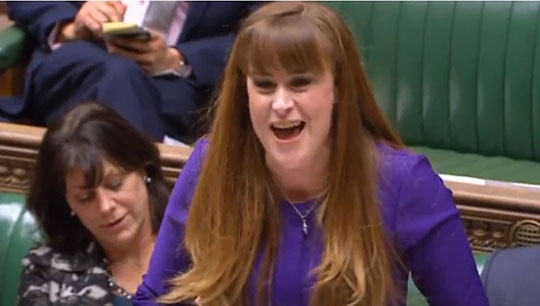 The UK is leading a coalition of 15 countries calling for the creation of international protocols to facilitate shipping operations and the immediate safe resumption of seafarer crew changes globally.
The coalition is deeply concerned with the ongoing obstacles affecting ship's crew changes, the impact on the well-being of seafarers and the impact that any failure by governments to resolve these issues will have on maritime transport.
Ministers attending the International Maritime Virtual Summit on Crew Changes on 9 July heard from the UK Maritime Minister Kelly Tolhurst who said Britain is doing all it can to support seafarers regardless of nationality and has to date helped the repatriation of over 12,000 seafarers during the crisis.
'Without seafarers, there is no global trading. It doesn't matter if you are a port state, a flag state, a coastal state or a labour supplying state, we cannot continue to collectively stand back and not facilitate the movement of seafarers. It will have long lasting impacts on our individual economies, and the global economy,' she said. 'Without seafarers, the supply chains simply do not move.'
Ms Tolhurst called on fellow ministers to sign a Joint Declaration on crew changes to send a powerful and positive signal to other maritime nations and to the industry of the intent to keep trade moving. 'Its time for us to repay our debt to seafarers.'
A spokesperson of the Minister of Infrastructure and Water Management of the Netherlands Cora van Nieuwenhuizen said: 'Since mid-March we have used our global network to assist in the creation of seafarers. A lack of international flight connections and local lockdown situations in many countries meant it was not easy. But thanks to co-operation with ship owners many colleagues around the world have managed to bring people home.
'The Netherlands is more than willing to keep taking its fair share in facilitating crew changes. However, no single country can solve this issue. A joint and coordinated effort is very much needed, in which every actor makes its contribution, every flag state lives up to its responsibilities.'
International Maritime Organization secretary-general Kitack Lim urged ministers to back the Joint Declaration and said: 'Seafarers deliver for us. It is time for us to deliver to seafarers.'
Nautilus deputy general secretary Marcel van den Broek, who attended the online summit, said: 'Seafarers have borne the brunt of Covid-19 travel restrictions with many stuck onboard for months past their contractual obligations unable to see family and friends or return home.
'Governments must now help us get seafarers moving. If we do not move the seafarers soon, we will all struggle with the consequences.'
At least 200,000 seafarers are estimated to require immediate repatriation, with many serving on extended crew contracts who are overdue to return home. There is a similar number of seafarers that urgently need to join their ships in order to allow the world's internationally trading vessels to continue to operate safely.
Since March, only about 25% of normal crew changes have taken place. Apart from the humanitarian and crew welfare concerns, and issues of regulatory compliance, there is an increasing risk that fatigue, and mental health issues could lead to serious maritime accidents.
The coalition acknowledged that seafarers' tours of duty cannot continue to be extended and need to be kept to a duration of less than 12 months, as set out by the Maritime Labour Convention, 2006, as amended (MLC, 2006).
Several pledges were made to aid in safe crew changes:
Encourage all International Maritime Organization (IMO) states to designate seafarers as 'key workers' providing an essential service
Consider the legal possibilities for accepting internationally recognised documentation carried by seafarers as evidence of their status as key workers, and purpose of their travel and movement for crew changes
Engage nationally, multilaterally and bilaterally, in discussions about implementation of the IMO's Recommended Framework of Protocols for Ensuring Safe Ship Crew Changes
Review the necessity of any restrictions that may continue to apply, at national and/or local level, to the movement and travel of seafarers for the purpose of conducting ships' crew changes, including the possibility of exemptions from quarantine or similar restrictions
Consider temporary measures including the possibility of waivers, exemptions or other relaxations from any visa or documentary requirements that might normally apply to seafarers
Explore ways of increasing access to commercial flights to and from the principal countries of origin of seafarers and the airports in reasonable proximity to those seaports where crew changes are effected, and
Urge all IMO Members to take any necessary measures, within their area of jurisdiction, to ensure seafarers affected by the Covid-19 pandemic enjoy safe crew changes as well as repatriation to their home countries or to their place of ordinary residence.
The International Maritime Summit on Crew Changes was attended by governments of the United Kingdom, Australia, Denmark, France, Germany, Greece, Indonesia, Netherlands, Norway, Philippines, Saudi Arabia, Singapore, South Africa, United Arab Emirates and United States of America.
Attendees also included International Maritime Organization secretary-general Kitack Lim, International Labour Organization director Corinne Vargha, International Chamber of Shipping secretary general Guy Platten, International Transport Workers' Federation general secretary Stephen Cotton, UK Chamber of Shipping chief executive Bob Sanguinetti), Nautilus International deputy general secretary Marcel van den Broek and chair of Maritime UK Harry Theochari.
---
Tags