Education and training
Multimillion pound UK maritime grant scheme boost for careers, diversity, skills and mental health
20 May 2022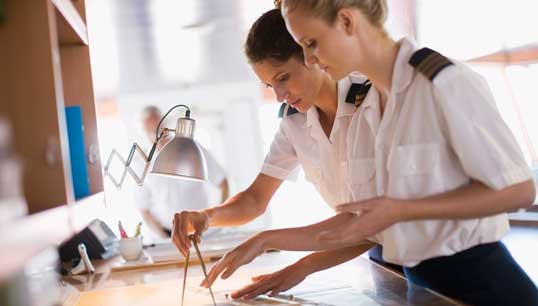 A new multimillion pound grant scheme expected to 'revolutionise' the maritime charities sector has been launched by the Merchant Navy Welfare Board (MNWB).
More than £2m is available in the grant pot, which is available for maritime charities and organisations looking to run projects in the following areas:
careers, skills and diversity: plugging skills gaps, broadening the pool of talent and providing equal opportunities for seafarers, and fostering creativity
people: research and support for programmes to alleviate seafarer mental health and wellbeing issues
As the umbrella charity for the Merchant Navy and UK fishing fleets, MNWB has previously awarded smaller grants to assist with everything from accommodation repairs to IT equipment. The significant new funds are expected to open opportunities for the maritime charities sector to take on larger-scale projects.
The fund will also be used to support the delivery of several key UK government policies, such as those proposed under Maritime 2050, and broader international policy objectives.
Chief executive officer of the MNWB Stuart Rivers said: 'There's no escaping how recent crises, including the pandemic, war on Ukraine and P&O Ferries' situation, have taken their toll on seafarers across the world. To be frank, they've endured an insufferable time. Welfare charities working on the front line have also been under pressure to respond to these crises.
'But, as we start to rebuild, this new fund offers an opportunity for maritime charities far and wide to relish and will help support the recovery of the maritime sector. Unrealised plans to kickstart a project that improves the mental health or wellbeing of seafarers or those looking to bridge the gender gap, can now become a reality.'
As the UK National Seafarers' Welfare Board (NSWB), the Board maintains 16 Port Welfare Committees (PWCs) covering all UK ports and Gibraltar. With a combined membership of 358, the committees provide a platform for regional maritime partnerships to monitor and improve the quality of welfare services for seafarers.
---
Tags