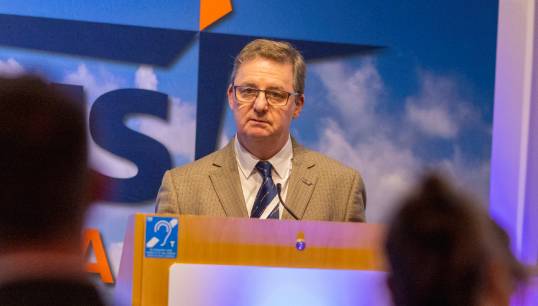 Nautilus International has called for urgent action from the government to address shortcomings in the UK training system, by providing resources to implement the recommendations of the Maritime Skills Commission Seafarer Cadet Review Report and those made by the MCA's Cadet Training & Modernisation (CT&M) Programme in full as they were intended.
Nautilus supports the proposal of a National Maritime Training Organisation which would allow for the administration of UK cadet programmes in the best interests of students and the UK maritime sector as whole. This would address the shortcomings of the present system where, all too often, the financial interests of companies and training management companies take precedence.
On 29 June Nautilus wrote to Baroness Vere of Norbiton, Minister for Aviation, Maritime and Security, expressing its concerns that the funding workstream to progress these recommendations has been on hold due to a lack of resource and may not be completed until at least 12-18 months after the scheduled conclusion of the CT&M project.
Nautilus International general secretary Mark Dickinson wrote: 'As the majority of the problems experienced by cadets during their training are due to the inability of the current system to hold companies to account for the quality of training they provide, it is particularly disappointing that the recommendations aimed at addressing this situation are the ones that have been delayed.'
Nautilus and many other likeminded organisations have committed significant resources to the MCA's Cadet Training & Modernisation (CT&M) Programme, which was launched to deliver the MSC Seafarer Cadet Review Report recommendations. Nautilus is pleased to note that significant progress has been made on several of the recommendations, not least the thorough review of the training syllabus and the implementation of the Bridge Watchkeeping Simulator Course trial programme.
Nautilus fully supports the recommendations of the MSC Seafarer Cadet Review Report and believes that their successful implementation will go a long way to addressing the recruitment and retention problems that currently exist.
On Monday 10 June, Maritime Minister Baroness Vere of Norbiton responded in writing to Nautilus International's concerns. She thanked the Union for providing her with further detail on the challenges facing the industry, and stated that her department 'remains committed to progressing the Cadet Review recommendations' by supporting positive changes to UK maritime training programmes.
---
Tags