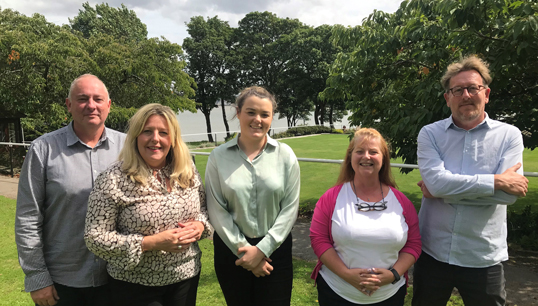 Two new caseworkers have been appointed for the Nautilus Caseworker Service which expands its reach for retired mariners further across the UK.
The recent appointments of Gwen Rayner for Tyne and Wear and Kayleigh Bricknell for Cardiff and South Wales takes the service from four to six caseworkers and will help ensure more mariners receive the welfare benefits they are entitled to.
The Nautilus Welfare Fund Caseworker Service provides one-to-one advice and assistance on financial, health and other issues to retired seafarers and their dependants in their own homes. In addition to assisting with welfare benefits, caseworkers can also help access grants to help with essential household items and repairs.
The service started in Merseyside in 2010 and, with the support of The Seafarers' Charity (formerly Seafarers UK), expanded to the Hull and Southampton areas in 2013. In 2017, the service further expanded to Glasgow, and now covers Cardiff and South Wales, and Tyne and Wear.
In 2020 more than 400 mariners were assisted by the Nautilus Caseworker Service, which generated more than £1m in benefits and grants, as the service ramped up its efforts in response to Covid-19.
In addition to the new caseworkers, there has been a change for the existing Merseyside area, where a new caseworker Ruth O'Brien replaces Laura Molineux, who has moved to a new role as a strategic organiser within Nautilus International.
Find out more about the caseworker service
---
Tags