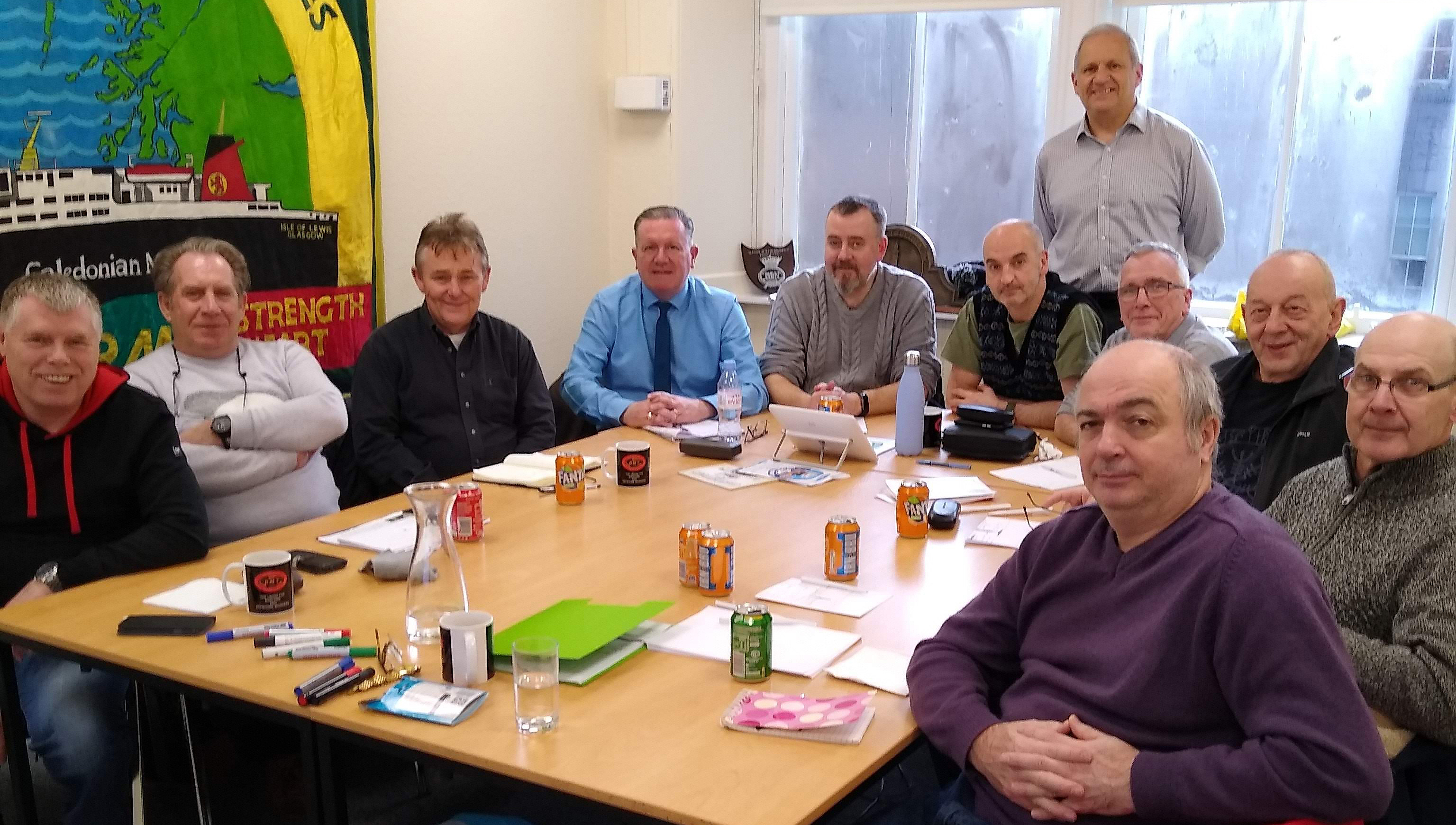 Nautilus officials are now better equipped to help members planning to swallow the anchor, after attending a retirement planning course.
Nautilus International national ferry organiser Micky Smyth was among the union officials represented, along with members from the RMT Union.
Funded by the Scottish Trades Union Congress, the pre-retirement course, held on 28 January 2020, was organised by RMT Union Learning Organiser Dan Henderson, and held at the RMT Offices in Glasgow.
Mr Smyth said that it was an excellent course of benefit to members who are considering their retirement options and he thanked Mr Henderson for arranging the seminar.
The course provider was Affinity Connect and the tutor was Laurence Hodes.
Officials learnt about changes in lifestyles and options available, the sort of choices that need to be made about occupational pensions before leaving, and how income is taxed in retirement.
They also received an overview on tax free dividend allowances, personal savings allowances, capital gains tax, ISAs, and various estate planning insights into inheritance tax, wills and intestacy; and the lasting power of attorney; as well as workplace pensions and State pension and other age-related benefits.
---
Tags